Associate Diploma in Agriculture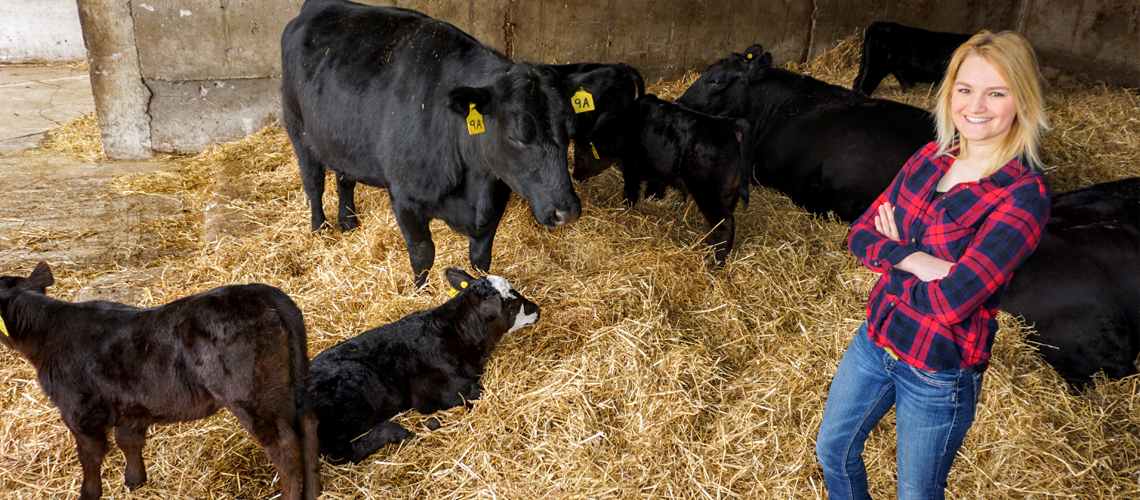 The Associate Diploma in Agriculture is a skills-oriented program that combines practical experience in agricultural production with the technical and scientific information required to successfully operate modern food production enterprises. Students will develop the business management, computer skills, and problem-solving abilities required for various careers:
self-employed managers of production systems
technical/sales employees of agri-business firms, commodity boards, and other agencies related to the agri-food system
This program is offered at the Ridgetown Campus of the University of Guelph.
Admission Requirements
For information on admission requirements visit the Ridgetown Campus website.
Sample First Year Courses
Semester 1
Livestock Systems
Applied Plant Science
Soil Principles
Applied Mathematics
Introduction to Business Management
Communications & Software Applications I
Semester 2
Agricultural Mechanization and Safety
Financial Management
Communications & Software Applications II
Applied Weed Science
1.00 restricted electives
For full course descriptions and a listing of second year courses, check out the diploma program calendar
here.
Co-op
New for Fall 2022! A co-op option is available for students studying in the Associate Diploma in Agriculture program. Students are required to participate in one co-op term in addition to four academic semesters. The co-op experience improves students' job search skills, work performance and networking abilities, while they explore career opportunities and make money. Learn more about the Associate Diploma in Agriculture co-op here.
Career Opportunities
Primary producer
Livestock farm manager
Crop input sales representative
Agricultural finance manager
Pathway to a Bachelor of Science in Agriculture
Graduates of the Associate Diploma in Agriculture program may be eligible to enter the Bachelor of Science in Agriculture program if they received a minimum cumulative average of 75% or higher in the associate diploma program. Successful applicants may receive up to 7.5 transfer credits. In many cases, this will eliminate 1 to 2 years of the degree completion time Learn more about the Bachelor of Science in Agriculture Pathway here.
Questions
Our OAC Student Liaison team is here to help! Have you applied to or are you considering this program, but have some questions? Not sure who to ask? Ask us! Our team of program experts will happily answer your questions or direct them to the people who can. Ask your questions here.