Food Industry Management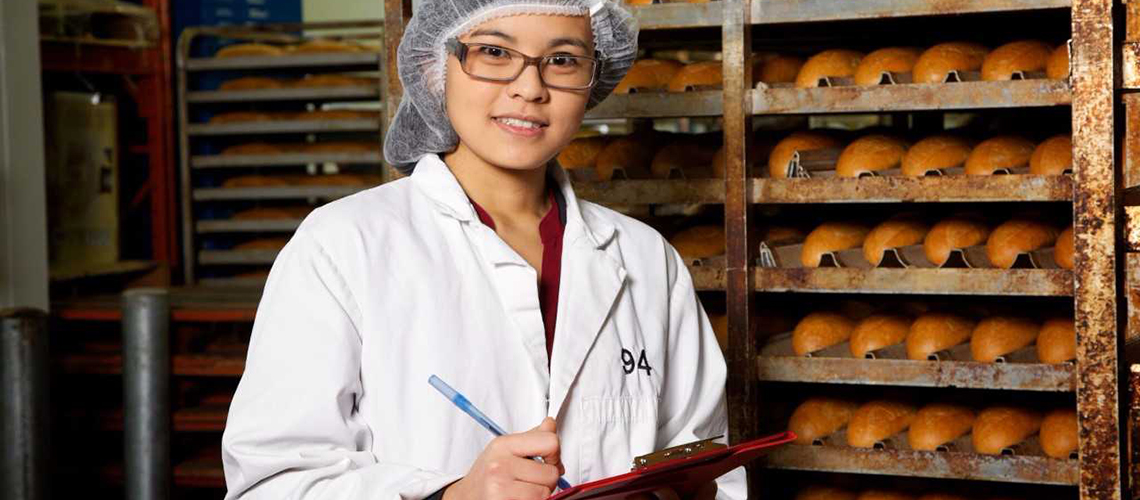 The Food Industry Management (FIM) major is a one-of-a-kind program in Canada. It combines a solid background in food science, economics and business, using a mix of theoretical and hands-on learning. Students will graduate with the knowledge, skills and professional network needed for effective management in the food sector.
What is Food Industry Managment
Food industry management bridges food science and business. Combining business practice and industry and market analysis with the science of food safety, processing and food composition, food industry management graduates ensure the success of food businesses.
Professionals in food industry management have broad career options with the ability to focus on either the processing or business side of the industry. They understand the impact of changing a single ingredient on both a product's flavour and the company's bottom line.
This program is offered and administered by both the Department of Food Science and the Department of Food, Agricultural and Resource Economics.
Co-op
A co-op option is available for students studying in the FIM major. Students are required to complete three co-op work terms as part of this five-year degree. Working with Co-operative Education and Career Services, students receive support in applying for positions and completing work terms. The co-op experience improves students' job search skills, work performance and networking abilities, while they explore career opportunities and make money.
Admission Requirements
Sample First Year Courses
Introductory Financial Accounting: This introductory course is designed to develop a foundational understanding of current accounting principles and their implication for published financial reports of business enterprises. It builds the base of knowledge and understanding required to succeed in more advanced study of accounting. The course approaches the subject from the point of view of the user of accounting information rather than that of a person who supplies the information.
Biological Concepts of Health: This course will define the physiology of the individual as the biological foundation of health and focus on selected studies of health and illness in the adult human. Students will derive an understanding of the biological foundation of their own health as an adult and will be encouraged to expand the concepts and processes of individual health to human populations, animals and the environment. Through lectures, laboratories, small group tutorials and an individual research project, students will gain an introduction to research in the health sciences.
General Chemistry I: This course introduces concepts of chemistry, the central link between the physical and biological sciences. Principles discussed include chemical bonding, simple reactions and stoichiometry, chemical equilibria and solution equilibria (acids, bases, and buffers), and introductory organic chemistry.
Individuals and Groups in Organizations: The course serves as an overview to organizational behaviour. It examines the individual, the group, the organization and how the three interrelate in order to enhance performance and productivity.
Business Mathematics: Primarily intended for business and economics students, this course is designed to introduce and reinforce the essential mathematical skills needed to understand, analyze, and solve mathematical problems related to business and economics. Topics covered include basic algebra; functions, including a review of exponential and logarithmic functions; sequences and series with financial applications; limits; continuity; and differential calculus including derivatives, higher order derivatives, and curve sketching.
Introduction to Molecular and Cellular Biology: This course will foster an understanding of key concepts in molecular and cell biology and genetics including evolution, relationship between structure and function, energy and regulation, interrelatedness of life, and the nature of science. By relating these concepts to their daily lives, through analysis of problems and tutorial discussions, students will develop an understanding of five central themes: 1) all living things share common properties, 2) the cell is the fundamental functional unit of life, 3) managing energy is central to success, 4) genes are the fundamental information unit of life, and 5) heredity.

General Chemistry II: This course provides an introductory study of the fundamental principles governing chemical transformations: thermodynamics (energy, enthalpy, and entropy); kinetics (the study of rates of reactions); and redox/electrochemistry.

Economics of the Agri-Food System: This course introduces students to the major aspects of economics, business and resource use in the Canadian agrifood sector. Students will be exposed to the techniques used by agrifood firms to plan, invest and measure performance. Decision making under both certainty and uncertainty will be considered. Students will be shown how the market equilibrium model can be used to conduct welfare analysis and modified to account for imperfect competition and externalities.

Elective
Career Opportunities
Research and development manager

Food production/operations manager

Quality control manager

Logistics/supply chain manager

Finance operator

Food safety quality supervisor

Ingredient and packaging procurement manager
Learning Beyond the Classroom
In a fourth year course, work with industry mentors to develop your ideas into a novel and exciting food product.
Collaborate with industry partners in a fourth year course to investigate how specific changes to a product or process impact their business. For example, what's the impact of changing an ingredient on product flavour and texture?
Study for a semester in another country on a student exchange program.
Work with faculty on research projects at U of G or abroad.
Gain leadership skills with the opportunity to run a leadership conference, become a peer helper, organize charity events, and run for student government.
Join student-run clubs to explore areas of interest such as food science and agri-marketing.
| | |
| --- | --- |
| | Learn more: |
| | Learn more: |