Master of Landscape Architecture (MLA)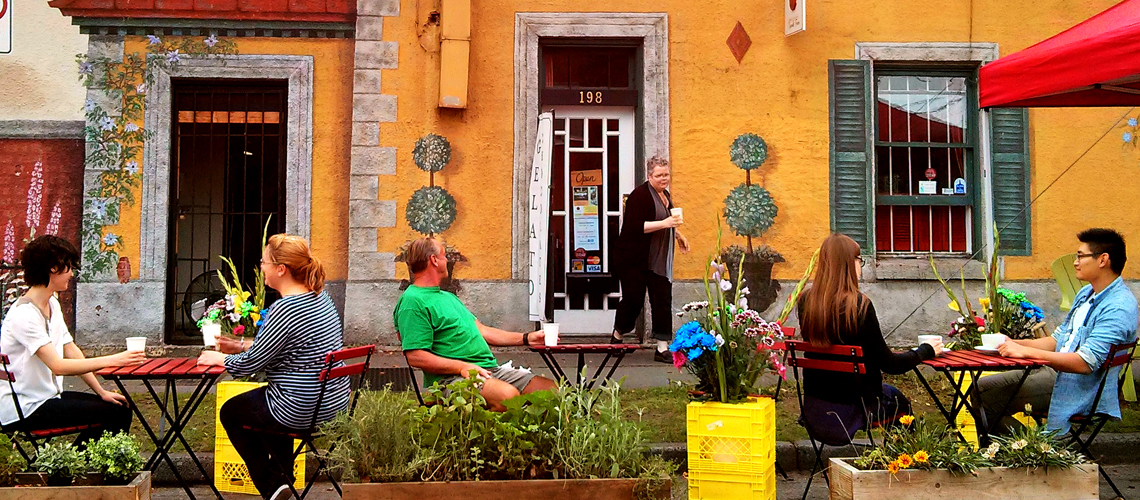 The MLA program is designed for students with a previous degree in a field unrelated to landscape architecture; for students who hold other professional degrees in architecture, planning and engineering; and for students who have received a BLA degree and are interested in advanced education in a particular area of landscape architecture. The MLA program emphasizes research, analysis, planning, design and management of landscapes ranging in scale from individual sites to entire communities and regions. The MLA program is accredited by the Canadian Society of Landscape Architects. This accreditation is also recognized by the American Society of Landscape Architects.
This program is offered through the School of Environmental Design and Rural Development (SEDRD). Full details on the program are available through the SEDRD MLA webpage.
What's it like to be a MLA student?
Sometimes the best way to learn about a program is through meeting a current student. Read about student experiences through the following student profiles:
Admission Requirements & Course Descriptions
Admission requirements for the MLA program are available through the Graduate Calendar.
Application Deadline
Completed applications are due by January 9th each year. Later applications will be considered on a case-by-case basis. If you cannot meet this deadline, please contact us to find out if additional applications are being accepted. Applicants are accepted for entry into the fall semester annually.
Career Opportunities
Landscape Architecture, Planning and Urban Design
Environmental Management
Recreation and Leisure Service Delivery
Public Health and Community Development
International Development
Education/Research
More Information
For more information contact:
Diana Foolen
Graduate Programs Assistant
dfoolen@uoguelph.ca
519-824-4120, Ext. 56576
www.uoguelph.ca/sedrd
Or visit the following University of Guelph links: