Associate Diploma in Veterinary Technology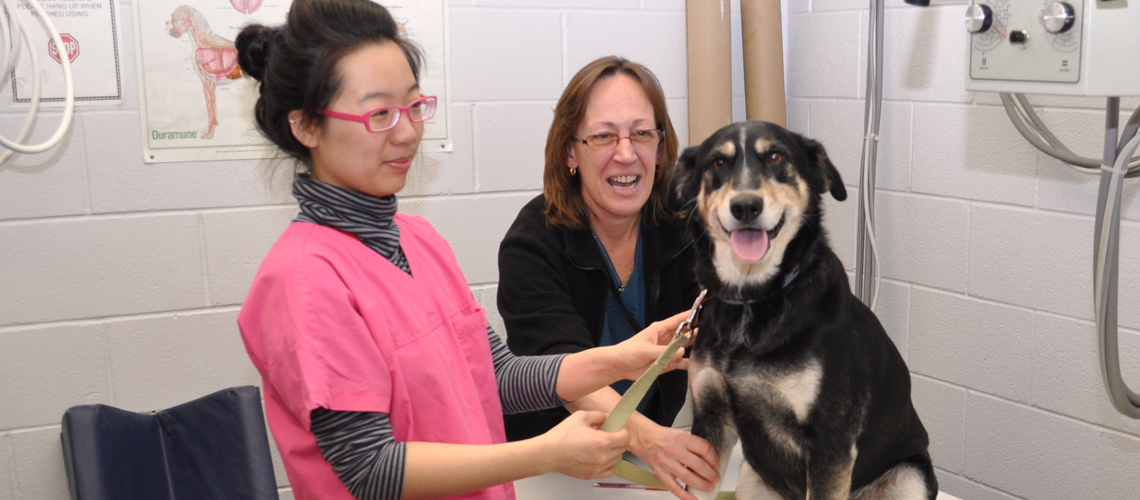 This program is designed for students interested in a career working with and caring for animals. Students enrolled in the program will receive the technical training and knowledge required to become veterinary technicians working in association with practising veterinarians. The program features a comprehensive range of courses and training related to the care of food and laboratory animals, as well as companion and sport animals. All students will complete a four-week externship (industry placement) during the final semester.
This program is fully accredited by the Canadian Veterinary Medical Association (CVMA).
This program is offered at the Ridgetown Campus of the University of Guelph in two options: Conventional Delivery and Alternative Delivery
Admission Requirements
For information on admission requirements visit the Ridgetown Campus website.
Sample First Year Courses
For full course descriptions and the schedule of studies for conventional delivery, check out the diploma
program calendar here.
Full course descriptions and the schedules of studies for alternative delivery can be found in the diploma
program calendar here.
Career Opportunities
Veterinary technician
Animal research technician
Specialty or referral hospital technician
Livestock production manager
| | |
| --- | --- |
| | Learn more about related programs: |
| | Learn more about related programs: |