Meet Amy, FARE Student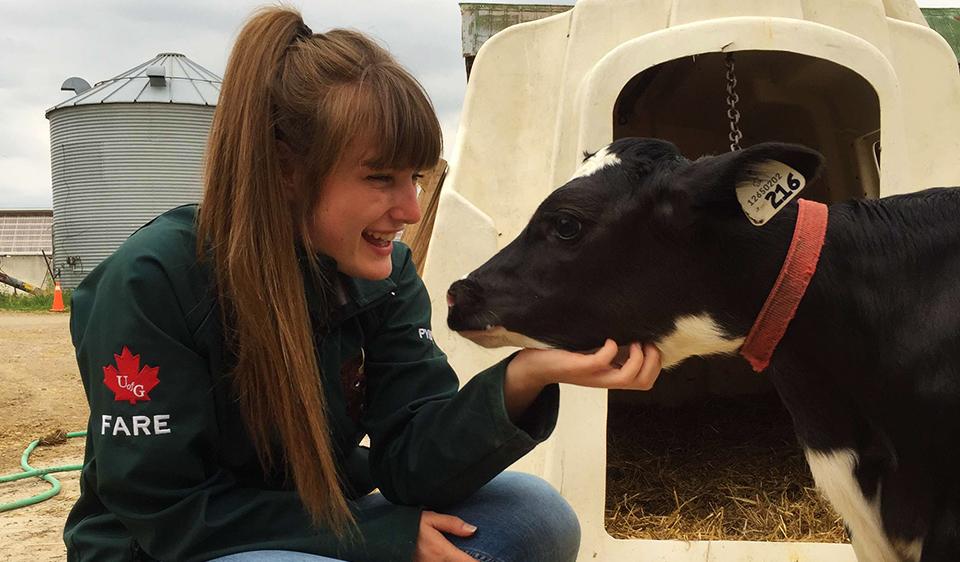 About Amy Pynenburg
Growing up on a dairy farm and having OAC alumni as parents, Amy Pynenburg knew from early on that she wanted to study agriculture at the University of Guelph. Amy is going into her third year in the Food, Agricultural & Resource Economics program, and is currently representing the Township of Blandford-Blenheim as Queen of the Furrow in her spare time. 
Program: Bachelor of Arts - Food, Agricultural and Resource Economics (FARE)
Year of study: Third year
Hometown: Princeton, Ontario
---
Why did you decide to come to the University of Guelph?
Being raised on a dairy farm, agriculture has always been a big part of my life and when you want a degree in agriculture, you come to Guelph! I always knew I was going to come here, where else would I go? Both of my parents were Aggies at U of G and talked fondly of their time here, so I couldn't wait until it was finally my turn to get an Aggie jacket! I've also always thought that Guelph was a beautiful city and I felt very comfortable choosing to pursue my post-secondary education here.
What do you like best about your program?
The Food, Agricultural and Resource Economics program has been a great choice for me. I actually started out in Child, Youth and Family Studies in the Applied Science major, but when I found out about the FARE program I was very drawn to the courses that were offered and the opportunities that were available. I've really enjoyed the courses I've taken, and getting to know the other students. FARE is a small program, but this just enhances the social events and classes you attend, as you know there will always be a friendly face. I'll be going into my third year in the fall, and I'm excited to learn more about how the proper distribution of resources and new advances in agriculture can help feed our growing population. I'm also very interested in learning how we can better promote agricultural products and build more consumer trust.   
Do you have a favourite class or professor?
My favourite course so far has been AGR*1110. I got to learn about other livestock commodities aside from dairy, as well as about international agriculture and crops, both of which I was not as familiar with before. The professor was Andy Robinson who brought so much enthusiasm and knowledge to the course; it was a class I always looked forward to going to.
What residence did you live in during first year?
I lived in the Mountain – Valley tower of South Residence in first year, and the best piece of advice I was given was from my mother; she told me the best way to make friends was to keep my door open, and put a bag of candy on it, to give people incentive to stop by and say hello (it definitely works)!
How are you keeping busy this summer?
This summer I am working at my local township office as a Student Clerk.  I have learned about municipal by-laws and legislation, work flows and their importance, but most importantly I have learned a lot about rural affairs. My township is very much an agricultural area, so I have gotten to see the processes that must be undergone to receive a minor variance to build a slightly larger barn, and how the drainage and road supervisors work to ensure culverts and drains are clear. My favourite part of the job is the people; I get to answer phones and help customers, and I very much enjoy chatting with all the farmers and meeting neighbours at the door. 
Where is your favourite spot to hang out on campus?
On campus, I love being in the Aggie lounge. Located on the second floor of Johnston Hall, it's a great spot to catch up with people you haven't seen in a while, study with people you have classes with, or make another Aggie friend! 
What are your post-graduate plans or goals?
After graduation, I believe I would like a job similar to the one I have now, where I am in contact with locals and around agriculture, even if I am not directly on the farm. However, I am also a huge fan of working with children, so another ideal post-grad job would be a position where I could teach children about the agriculture industry and its importance. Children are the future of agriculture, so we need to ensure that they are excited about our industry and understand that they can have a bright and happy life in agriculture. !
Knowing what you know now, what piece of advice would you give to your high school self?
Knowing what I know now, I would tell my high school self to take it easy. My plans changed, and are still changing, but it was important that I participated in the extracurricular activities I did, and took the classes I did, because it provided me the flexibility to allow for changes. I would also tell myself to jump into everything head first. University is full of so many diverse opportunities, it is a real shame to miss out on any of it.
What's one fun fact about yourself?
Some fun facts about me are that I am the Queen of the Furrow for the Township of Blandford-Blenheim (a program which promotes ag-education and women in agriculture), I am a member of 4-H and Junior Farmers, and I love to square dance!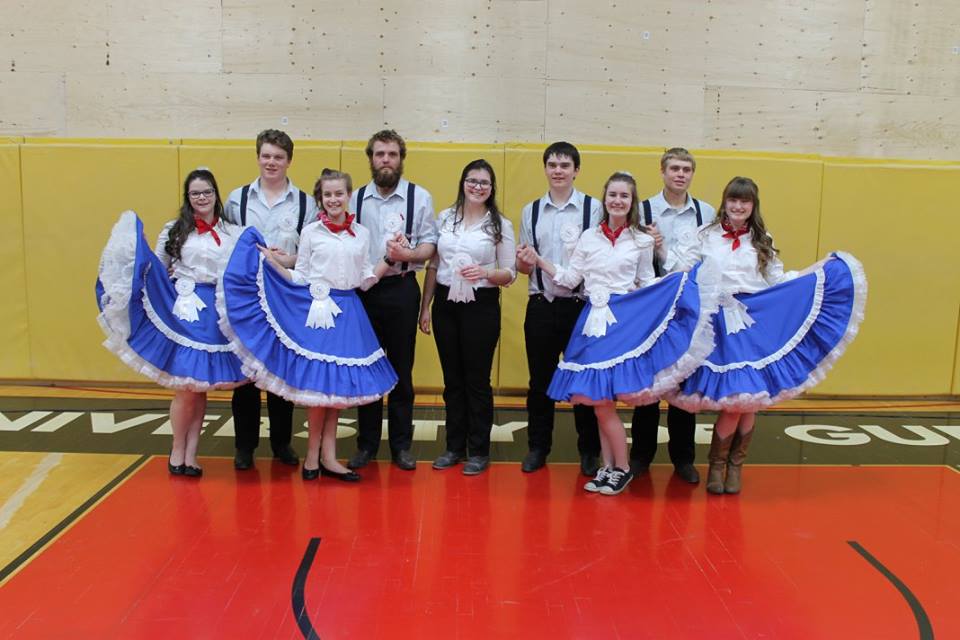 Share this page
News Topics