Poultry Science Association honours U of G researcher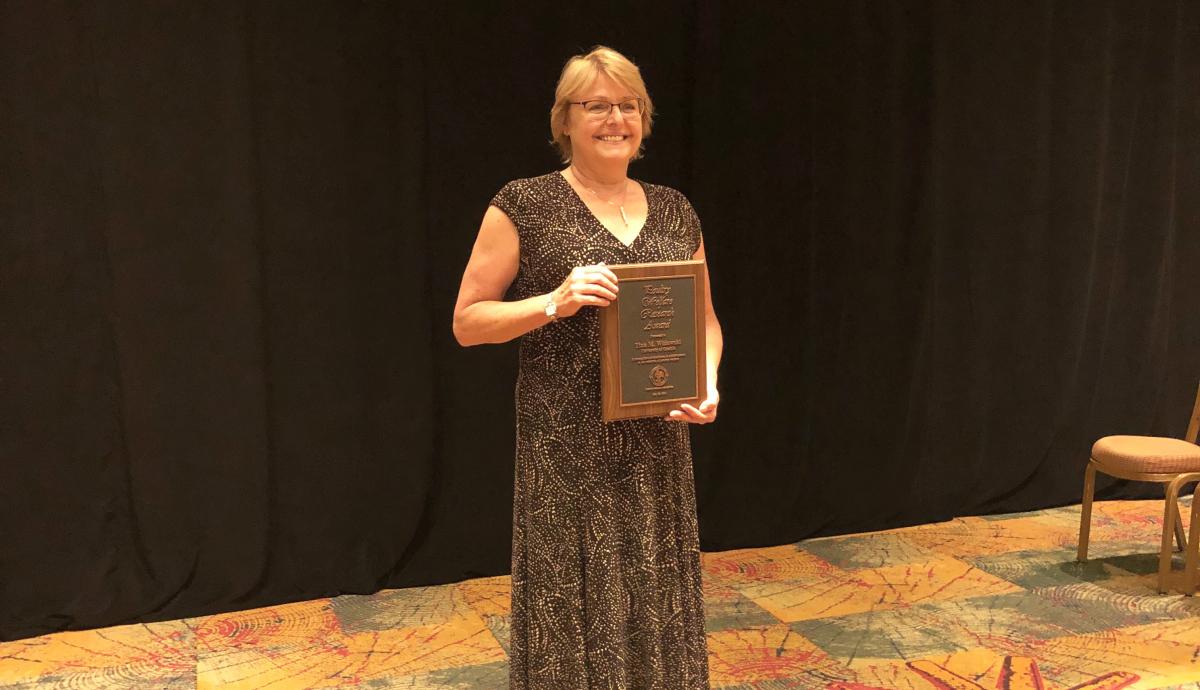 On July 26th, Tina Widowski, a professor in the Department of Animal Biosciences, was presented the 2018 Poultry Welfare Research Award by the Poultry Science Association (PSA). 
"I am extremely honoured to have my work recognized by the Poultry Science Association," says Widowski. "I feel it is particularly important since it brings animal welfare research to the attention of poultry scientists working across disciplines."
The award is given to a researcher who demonstrates excellence in conducting relevant research that evaluates indicators of welfare, management practices that can be applied to commercial production to improve welfare, and procedures intended to alleviate or minimize welfare problems.
Widowski's research focuses on applied animal behaviour and welfare of farm animal species. She looks at how housing and management practices can affect the behaviour and welfare of animals, and has authored over 180 peer-reviewed articles. 
Some of Widowski's current research projects include creating, evaluating and educating farmers on new housing systems for laying hens, as well as studying how diet, exercise and training can promote better bone health and prevent injuries in laying hens.
Share this page
News Topics