Students place second at marketing competition.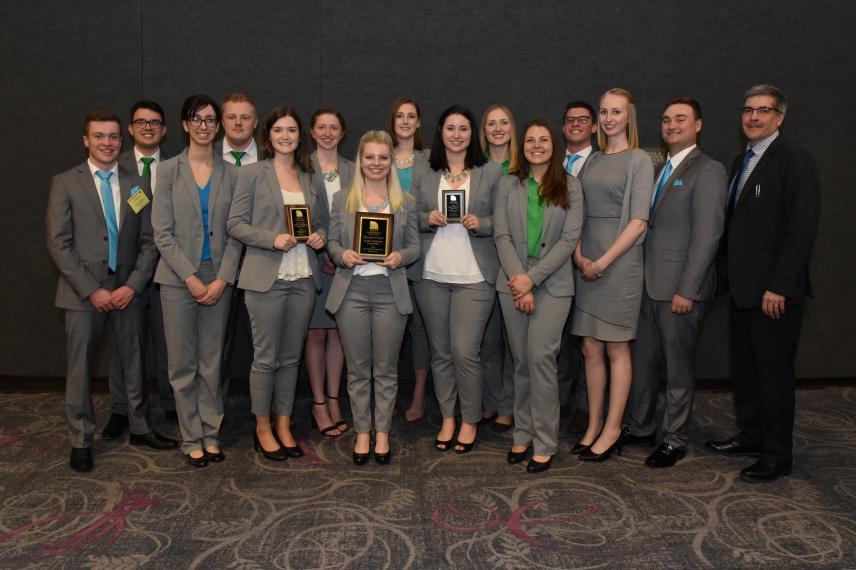 The University of Guelph's Canadian Agri-Marketing Association (CAMA) Student Chapter placed second overall in the 2018 National Agri-Marketing Association (NAMA) Student Marketing Competition held April 11 and 12 in Kansas City. 
The team had 15 students involved with this year's project to market a prospective product the team named Hewitt's Goat Milk Latte.  With the full permission and support of Gay Lea Foods, the parent co-operative of Hewitt's Dairy, the team spent the last several months conducting market research, writing the marketing plan, and developing a presentation.
"The team worked very hard throughout the year, and should be very proud of their accomplishments," says John Cranfield, faculty advisor to the CAMA Student Chapter. "Activities like the CAMA student marketing project highlight the role of experiential learning opportunities here at Guelph, and helps students see how to apply their education in real-world settings."
Continue to read about the U of G CAMA Student Chapter's success here.
Share this page
News Topics