Secondary Student Outreach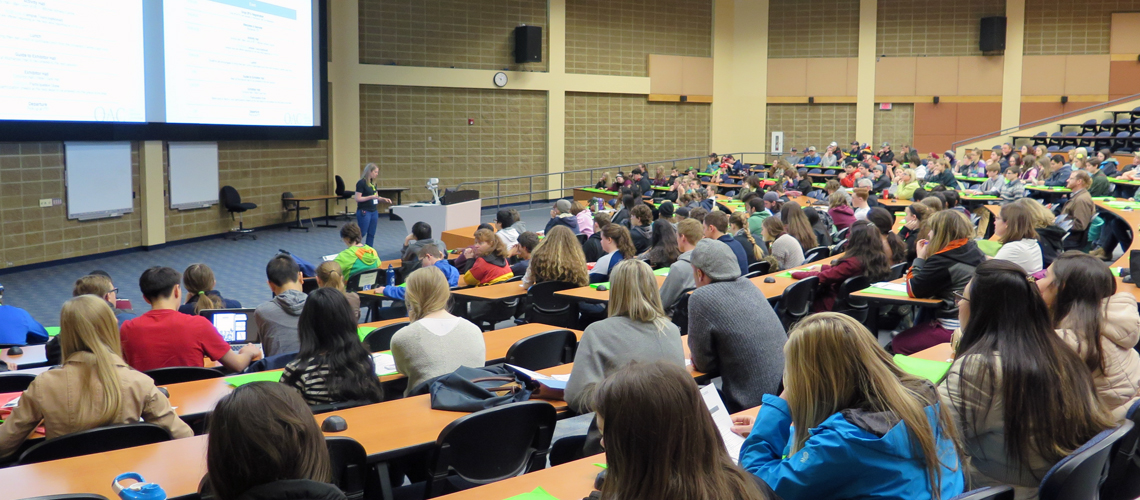 The Ontario Agricultural College (OAC) at the University of Guelph supports high school teachers and secondary school students through a variety of outreach initiatives. These programs are based on four main pillars: food, agriculture, the environment and communities.

OAC offers resources and programs to assist high school educators and students in the following Specialist High Skills Majors (SHSM) programs:
Agriculture
Environment
Horticulture & Landscaping
Established in 1874, the OAC is a founding college of the University of Guelph and is recognized as Canada's largest and most renowned agricultural college. Encompassing a province-wide network of campuses, field stations and research facilities, OAC is a global leader in education, research and service in agriculture, food, environmental sciences and rural community development. Learn more about OAC's history.
Thank You to Our Sponsors
This outreach is made possible through contributions from the Canadian Agri-Marketing Association, Conestoga Meat Packers Ltd., CropLife Ontario Council, Grand River Agricultural Society, Guelph Food Technology Centre Legacy Fund, Monsanto, OAC Alumni Foundation, OAC Class of '53, OAC Class of '65, OAC Class of '80 and the Student Federation of the Ontario Agricultural College.