This page is provided for reference only and may contain outdated information. On August 16, 2021, the Board of Governors appointed Dr. Charlotte Yates as the 9th President & Vice-Chancellor of the University of Guelph. For more information, please see the news release.
The composition of the Presidential Selection Committee is provided for in the Policy on University Appointments. The committee is comprised of:
Chair of the Board of Governors, ex-officio chair of the committee
Two (2) external members of the Board of Governors, appointed by the Board
Three (3) tenured faculty members, elected by Senate
One (1) undergraduate student, elected by Senate
One (1) graduate student, elected by Senate
One (1) regular full-time staff member, elected by Senate
One (1) member of the alumni community, elected by the University of Guelph Alumni Association
Members of the Selection Committee are selected in keeping with the Call for Nominations and relevant Board and Senate policies. The work of the committee is guided by the Policy on University Appointments, and the Good Governance Policy for the Board of Governors.
Committee Members
Shauneen Bruder
Board Chair and chair of the Presidential Selection Committee
Shauneen is a corporate director, serving as a director of Canadian National Railway Co. and Andrew Peller Limited and Chair of the Board of Governors for the University of Guelph. She is a member of the Institute of Corporate Directors. Previously, she was appointed as the Chair of the Canadian Chamber of Commerce and the Canadian American Business Council. She serves as Honorary Consul for Luxembourg in Toronto.
Shauneen Bruder was, until her retirement on October 31, 2019, the Executive Vice President of Operations at the Royal Bank of Canada ("RBC") where she was responsible for overseeing operations related to all personal and business clients in Canada.  Her previous senior roles at RBC include Executive Vice President of Business and Commercial Banking, Chief Operating Officer of the Global Wealth Management division and President of RBC Centura Banks, Inc. in North Carolina.
She has a BA from the University of Guelph (1980) and was Gold Medalist of the Queen's University MBA class of 1984.  She is a recipient of the Queen's Diamond Jubilee Medal, and in 2016 was inducted into the Women's Executive Network's Canada's Top 100 Most Powerful Women Hall of Fame.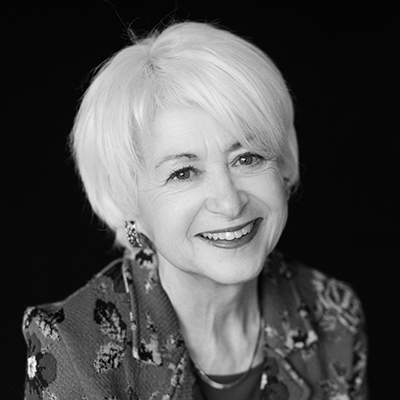 Nancy Brown Andison
Board of Governors Vice-Chair
A graduate of the University of Guelph (BSc in Agriculture) and Queen's University (MBA), Nancy is also a Chartered Director (C.Dir.). She was recently awarded Distinguished Alumna by the Department of Food Agriculture & Resource Economics at the University of Guelph and the Alumni of Excellence Award by the University.
Nancy is a retired Partner of PricewaterhouseCoopers and an Executive of IBM Canada. For both PwC and IBM, Nancy led all aspects of Consulting and Business Services to the Public Sector in the Province of Ontario. Her areas of specialty included business strategy and transformation, financial and risk management, systems implementation, project management and human resources management. She has been Team Leader for some of the largest and most complex business and systems transitions in the Canadian Public Sector.

Nancy's Board of Director experience includes:  Royal Agricultural Winter Fair, the City of Peterborough Holdings Inc, Ontario 4-H Foundation, Farm Radio International and Dancemakers.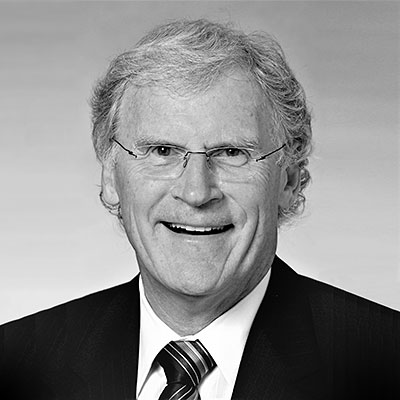 Bill Hogarth
Board of Governors Member
Bill served as the Director of Education at York Regional District School Board for 16 years. He is a collaborative senior leader who, in periods of both expansion and consolidation over the past forty years in two school boards, has had a broad range of experiences, including expertise in developing and implementing strategic plans, policy development, working with Ministry regulations, as well as in the development of curriculum and professional development programs.
He was a founding director of the Community Alliance for York Region Education in 1997, a community-based organization that leveraged considerable business and government support for programs and initiatives regarding anti-bullying, student leadership and early literacy. In 1999, he became founding chair of the York Region Advisory Forum on Children, Youth & Families, a coalition of more than 65 community organizations that support and promote optimal child development.

He is past Chair of the Board of Governors for Seneca College, and currently serves on the Board of Trustees for the Centre for Addiction and Mental Health (CAMH). He is the recipient of an honorary doctorate of laws degree from York University in 2010.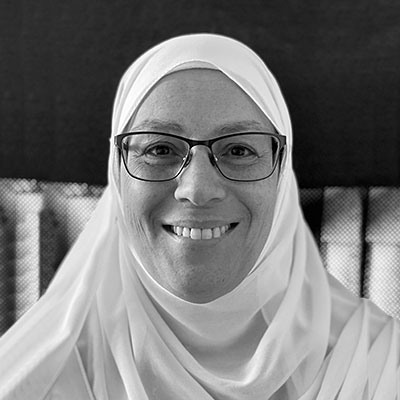 Soha Moussa
Associate Professor, School of Engineering, College of Engineering and Physical Sciences
Dr. Soha Eid Moussa is an associate professor who joined the School of Engineering in September 2011. She obtained her Ph. D. in Systems Design Engineering from the University of Waterloo. Her areas of expertise include industrial engineering, cellular manufacturing, supply chain management, optimization, and quality control. She is a licensed Professional Engineer in Ontario. Prior to joining UofG, she was a faculty member at Wilfrid Laurier University in addition to having many years of industry experience. Beyond teaching and research, she has an extensive service record having chaired and served on numerous committees, including many hiring ones, at the School and College levels. She has a strong commitment to diversity and inclusion and is an active volunteer with the DHR office. Dr. Moussa enjoys interacting with students. As Engineering First Year Faculty Adviser she worked with first year students to develop their learning skills and help them adapt to the University environment. As a female faculty in Mechanical Engineering, a program with very low female students' ratio, she provided mentorship to, and played a "big sister" role, for many female students which has been very rewarding, even leading to her being invited to a few weddings.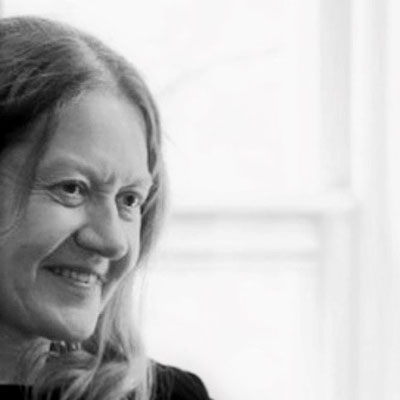 Shauna McCabe
Executive Director, Art Gallery of Guelph
Dr. Shauna McCabe is a curator, arts administrator, and educator based in Guelph, Ontario, where she is Executive Director of the Art Gallery of Guelph and Adjunct Professor at the University of Guelph. Appointed to the position of Canada Research Chair in Critical Theory in the Interpretation of Culture at Mount Allison University in 2007, she has also held positions as the Director of the Textile Museum of Canada (Toronto, Ontario), Director of The Rooms Provincial Art Gallery (St. John's, Newfoundland and Labrador), and Senior Curator of the Confederation Centre Art Gallery (Charlottetown, Prince Edward Island). With a doctorate focused on contemporary art history, landscape aesthetics, and social practice from the University of British Columbia, she has curated over fifty exhibitions of Canadian and international artists, including, most recently, Sites of Memory (2020), The Drive (2019), Jagdeep Raina: Chase (2019), and Matthew Moore: Fieldwork (2018).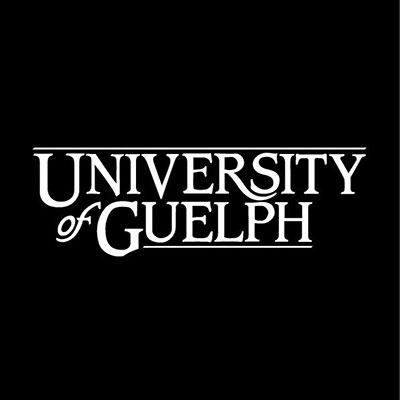 Nicole Nazareth
Undergraduate Student, University of Guelph-Humber
Nicole Nazareth is currently pursuing an education at the University of Guelph-Humber in the Bachelor of Applied Science in Justice Studies and Diploma in Community and Justice Services programs.
Being the first in my family to attend university I was inspired to be active amongst my post-secondary community. My participation begun as a First Year Experience Leader where I welcomed and guided fellow students throughout their first year at the university. My participation continued as I gained membership into Alpha Phi Sigma, a criminal justice honor society, in which I have been engaging with since my first year. Currently my participation has brought me to the Presidential Selection Committee, where I plan to best represent the students of Guelph!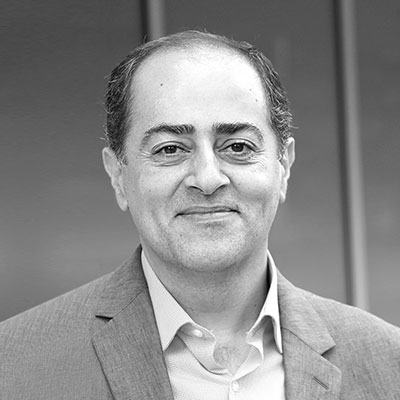 Shayan Sharif
Associate Dean (Research & Graduate Studies), Ontario Veterinary College
Shayan Sharif is a Professor of Immunology and Associate Dean (Research and Graduate Studies) at the Ontario Veterinary College. His research focuses on mechanisms of immunity to disease causing microbes, including viruses with pandemic potential, such as avian influenza viruses.
Shayan earned his Doctor of Veterinary Medicine degree in 1991 (with distinction) from the Faculty of Veterinary Medicine, University of Tehran, Iran and a PhD from the University of Guelph in 1999. Shayan received a post-doctoral fellowship for his research at The John Robarts Research Institute, London, Ontario. He was recruited by the University of Guelph in 2001 and was promoted to Professor in 2011. He received the Pfizer Award for Research Excellence (2009) and he became a University Research Leadership Chair in 2017.
Shayan has served on Senate and was involved in the creation of Strategic Research Plans (2009 and 2017) in addition to being involved in University's Strategic Renewal process (2016). He has also served as OVC's Acting Associate Dean, Research and Innovations, Director of the Emergency Management Research Program of Ontario Agri-Food Innovation Alliance, and Chair of the Department of Pathobiology.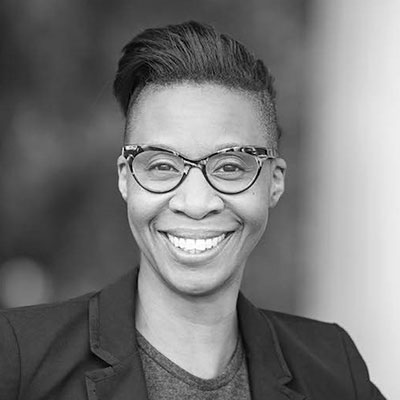 Tamara Small
Associate Professor, Department of Political Science, College of Social and Applied Human Sciences
Tamara A. Small (PhD, Queen's University) is an Associate Professor in the Department of Political Science at the University of Guelph. Her research interests focus is digital politics: use and impact of the digital technologies by Canadian political actors. She is the co-author of Fighting for Votes: Parties, the Media and Voters in an Ontario Election (UBC Press) and the co-editor of Digital Politics in Canada: Promises and Realities (UTP), Political Communication in Canada: Meet the Press, Tweet the Rest (UBC Press) and Mind the Gaps: Canadian Perspectives on Gender and Politics (Fernwood Press). During the 2018, she held the Fulbright Visiting Research Chair at Vanderbilt University (Nashville, Tennessee).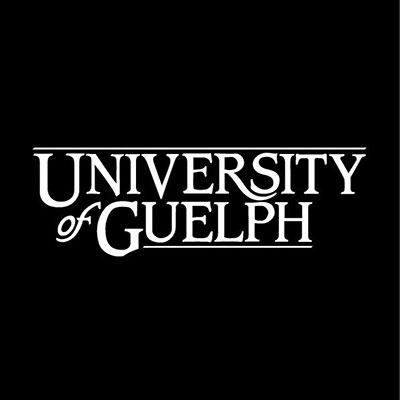 Arjun Sukumaran
PhD Candidate, College of Biological Science
Arjun is a third-year PhD student who was born and raised in Toronto.
I am currently studying the interplay of Klebsiella pneumoniae and macrophage cells from a proteomics perspective for my thesis. I previously obtained my BSc from the University of Toronto and MSc from Western University.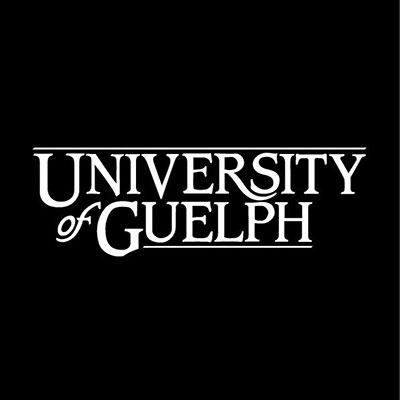 Trish Walker
University of Guelph Alumni Community
Prior to retirement Trish's career spanned both the public and private sectors. She was the principal of T.H.E. Consulting, providing higher education planning advice within the secondary school market; Director of Business Development and consumer and packaged goods researcher with ACCE International; Vice President of Marketing and Sales with WorkNet Inc.; Director of Operations with the Canadian Living Foundation's Breakfast for Learning; and Director of Alumni Affairs at the University of Guelph. Trish is a former member of the University of Guelph Board of Governors, past President, University of Guelph Alumni Association (UGAA), former member of the Guelph Community Foundation Marketing Committee and past Chair of the University of Guelph United Way campaign. She holds a Master of Science in Consumer Behaviour ('90) and a Bachelor of Arts in Geography ('77) from the University of Guelph.