Availability
Not available at this time.
Location of Property
From College/Gordon intersection, go north on Gordon Street. Property is located on University Avenue, east off of Gordon behind the Family and Consumer Studies building.
Permitted Uses
Used and occupied for the University, solely to achieving the objects and purposes of the University ie. office space, transitional faculty housing, etc.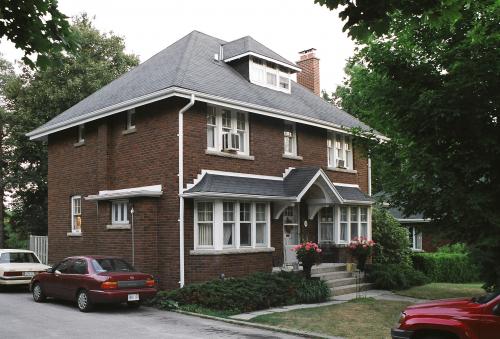 Description of Property
older stately two-storey house
approximately 1700 square feet
four bedrooms + attic storage room
one 4-pc washroom, one 2-pc washroom
wood-burning fireplace
ample driveway parking
partially fenced backyard
ample storage areas
adjacent to University of Guelph campus