The Lincoln Alexander Student Service Centre Program involves two phases, with the second phase being further divided into three stages.
Phase One
A major renovation of the Office of Registrarial Services (ORS) on the third floor of the University Centre began in summer 2021 and will include the creation of a new, open and inviting student service centre that brings together the services provided by Student Financial Services (SFS), Enrolment Services (ES) and Admission Services (AS).
The new service centre space is expected to be ready for the Summer 2022 semester. It will be called the Lincoln Alexander Student Service Centre – or "The Linc" for short.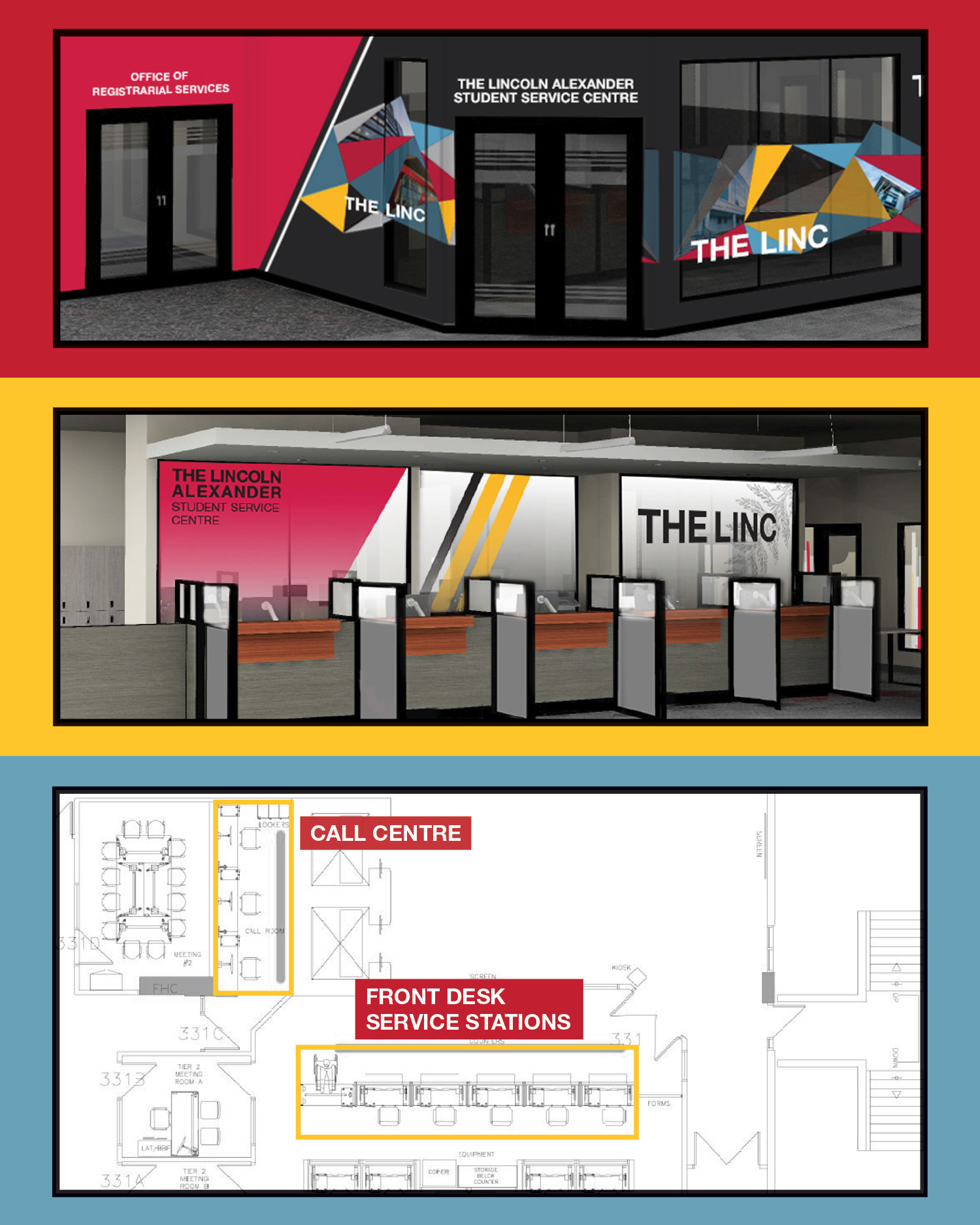 ---
Phase Two
Phase Two of this program is focused on the redevelopment of the ORS service model and is divided into three stages:
Stage One
Stage One is focused on determining the "goal state" for the new service model and includes extensive research and consultation with key stakeholders, including students (prospective, current and graduates), ORS staff, campus partners, industry colleagues and subject-matter experts.
Timeline for Stage One: September 2021 to February 2022
Stage Two
Stage Two involves the development and actioning of plans related to the integration of the three ORS departments and service model changes as identified through the goal state development process. It will culminate in the initial implementation of the one-stop-shop model in the new service centre.
Timeline for Stage Two: October 2021 to Fall 2022
Stage Three
Stage Three involves the on-boarding of additional ORS front-line services, service methods and technological upgrades not integrated during Stage Two.
Timeline for Stage Three: Fall 2022 to April 2023