Connecting Industry and Researchers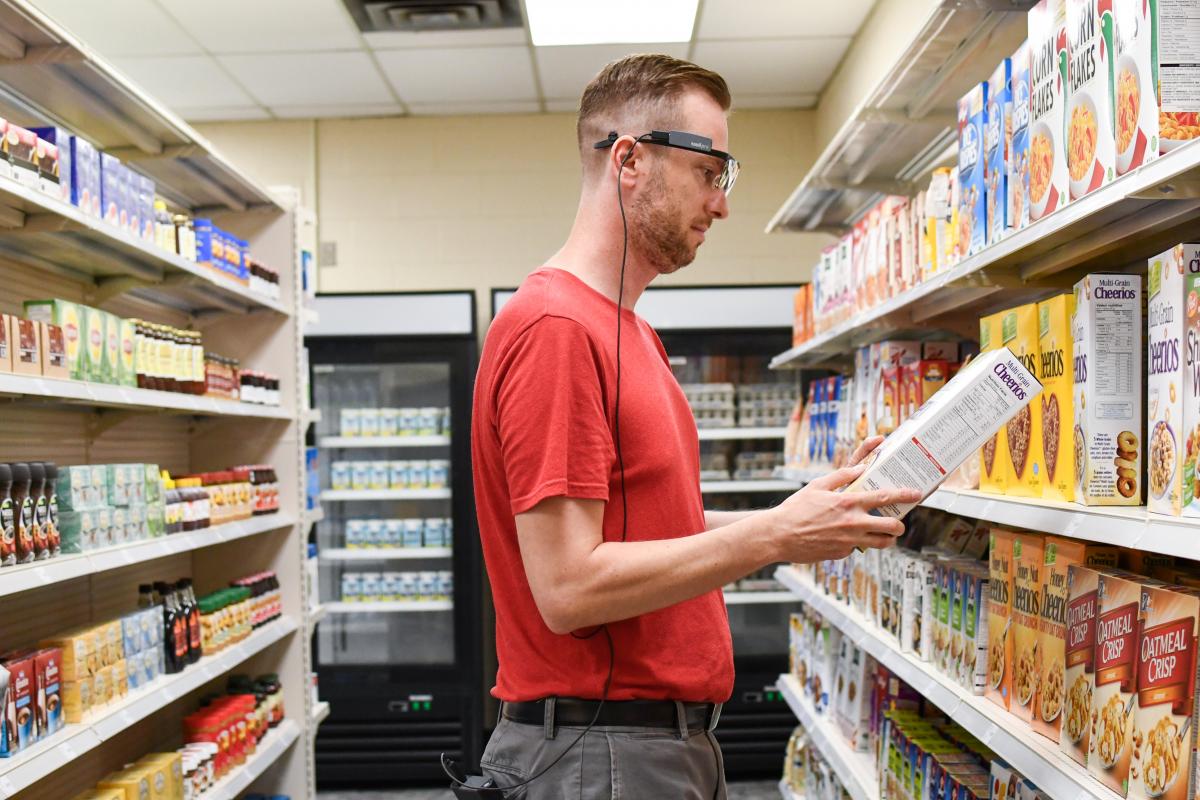 Our Industry Liaison Team is dedicated to connecting companies and University of Guelph researchers for their mutual benefit and to help meet industry, environmental and societal challenges.
For Companies 
Knowledgeable people in the Industry Liaison Team have a wide network of contacts both within and outside the campus and a deep understanding of what it takes to launch research projects that are tailored to business needs.
Businesses can come to this group for advice and guidance on defining exactly what kind of research they need and to set up introductory meetings with the right researcher(s) for the job.
Current and potential industry partners are urged to download and review the Guide to Industry Partnerships with the University of Guelph. This guide has been developed to help businesses understand what constitutes a research partnership and what to expect when initiating a new project with our institution.
Contact the Industry Liaison Team for more information (ilp@uoguelph.ca).
For Researchers
The Industry Liaison Team provides advisory services to University of Guelph faculty, staff and students who have been contacted by companies looking for scientific expertise.
Staff assistance includes outlining the University's intellectual property policy, suggesting funding opportunities to defray costs and even helping to review funding applications.
As a result of inquiries to this unit, more than 60 projects worth $10 million over two years have been expedited. Researchers are encouraged to share the Guide to Industry Partnerships with the University of Guelph with potential collaborators to ensure that partnerships unfold as easily and as quickly as possible.
Contact the Industry Liaison Team for more information.
Industry Liaison Success Stories
Angela Canovas, Beef Improvement Organization, Delta Genomics
Professor Angela Canovas (Department of Animal Biosciences) works closely with the Canadian beef industry on genomic-based approaches to improve production efficiency. The Industry Liaison Team helped connect Dr. Canovas with the Ontario Centres of Excellence (OCE) and assisted in the development of an application to the OCE Alberta-Ontario Innovates Program. This project brings together partners from both Ontario (Beef Improvement Organization) and Alberta (Delta Genomics) to develop tools that improve selection efficiency in beef cattle. The combination of the new high-throughput -OMICS technologies, such as transcriptomics with phenotype/genotype data and functional information within a systems biology approach, will result in a more complete understanding of the genes, regulatory pathways, and causal mutations involved in economically important traits such as tenderness, and will integrate this comprehensive information.
Drs. Peter Pauls, Michael Emes, and Ian Tetlow and Benson Hill Biosystems
When Benson Hill Biosystems approached prof. Peter Pauls (Department of Plant Agriculture) to initiate a collaboration, the Industry Liaison Team was instrumental in connecting the team with complementary resources at the University. The project, which was expanded to include technology developed by Professors Michael Emes and Ian Tetlow (Molecular and Cellular Biology), was awarded $3.4 million through the Genome Canada GAPP Program. The three researchers will work together with BHB's Canadian subsidiary to translate traits from other plant species to canola to help increase crop yields and improve performance.
Dr. Gisèle LaPointe and Parmalat
Demand for aged cheddar is projected to steadily increase in the future, requiring Parmalat Canada (#1 premium old-cheddar producer) to increase its manufacturing capacity. Additionally, trade deals (such as CETA) make it more urgent for Parmalat Canada to gain efficiency and protect its market share.
When Parmalat Canada approached prof. Gisèle LaPointe, NSERC/Dairy Farmers of Ontario Industrial Research Chair in Dairy Microbiology to achieve this goal, the Industry Liaison Team assisted with negotiations around new intellectual property development. The project is focused on validating and implementing meta 'omics' tools modified to meet the technical requirements of cheese production.
This $1.3M project, funded by Parmalat and Genome Canada will improve manufacturing processes and controls to overcome current bottlenecks and significantly increase the production capacity of high-quality, competitive aged cheddar cheese.
Dr. Ibrahim Deiab and Genecis Bioindustries Inc.
Genecis Bioindustries Inc. connected with the Industry Liaison Team searching for an expert in material science who would be able to help them understand the physical characteristics of their bioplastic material made from food waste. The Industry Liaison Team connected them with Dr. Ibrahim Deiab's group, which specializes in advanced manufacturing technologies, sustainability, and industrial automation. Their current collaboration is funded through Ontario Centres of Excellence and is focused on understanding whether this biodegradable bioplastic would provide a viable economic alternative to synthetic polymers used in injection moulding, 3D printing, and similar applications. The proposed materials provide a profitable and sustainable solution to recycle food waste that could result in a significant reduction of greenhouse gas emissions.
Dr. Andrew Gadsden and Virox Technologies Inc.
Virox Technologies Inc., in Oakville, Ontario, specializes in the development of innovative cleaning and disinfection technologies using hydrogen peroxide as the active ingredient. The process of creating new formulations is extremely complex (hundreds of thousands of possible permutations), time-consuming (upwards of three years), unpredictable (no guarantee of success) and costly (testing equipment, materials, staff).
The Industry Liaison Team connected Virox and Dr. Gadsden with Ontario Centres of Excellence and assisted with agreement and application development for funding. The goal of the collaboration between Virox and the University of Guelph is to improve the quality (and novelty) of cleaning and disinfection products while decreasing research and development time and costs. In addition to economic benefits to Ontario, the proposed project supports Ontario's Innovation Agenda. The project targets Ontario's "advanced health technologies" area of strength, which includes the development of research excellence in infectious disease prevention and control and is core to Virox's product line and business. As well as creating job growth in this area, this collaboration will provide better products and services for the health-care sector.