Culture Media Improves Embryo Survival
Opportunity
Drs. Allan King and Faz Ashkar at the University of Guelph have created a better method to culture embryos, with or without cryopreservation.  This method and media which is supplemented with thyroid hormone significantly improves the viability, quality and survival of bovine embryos1, 2.  The use of advanced reproductive technologies like embryo transfer and freezing is becoming the standard practice in both agriculture and human health sciences. Consequently, maximizing embryo quality and production yields are still important and even minor process improvements have significant benefits to the economics of the use of embryo transfer.
Advantages
Increased survival of embryos 
Improved quality of embryos
Increased yield and profitability
Increased growth rates   
Decreased apoptosis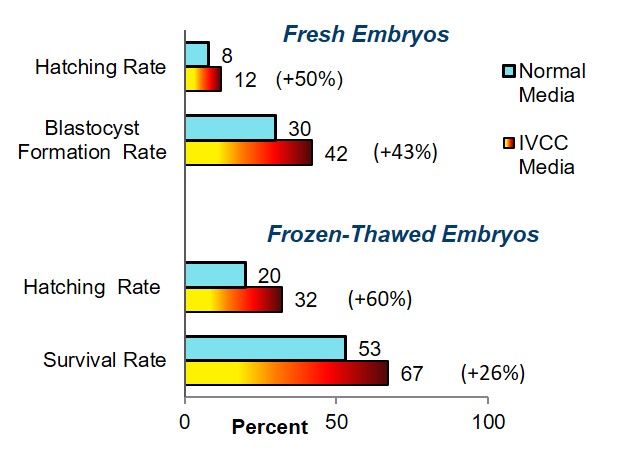 Applications
Bovine embryo transfer services
Human fertility clinics
Advanced reproductive research
Wildlife preservation research
Patent Status
US 8,492,080
License Status
Seeking licensee.
Contact
David Hobson, dhobson@uoguelph.ca +1-519-824-4120 x58859
References
1 Ashkar et al. Human Reproduction, Vol.25, No.2 pp. 334–344, 2010.
2 Costa et al. Theriogenology, Vol 80, No4 pp295-301, 2013.