Dry Substrate Blocks for Green Roofs
Opportunity
The invention is growing media to accommodate roofs as steep as 45º (12/12 pitch). The modular, light-weight design makes shipping and installation easy.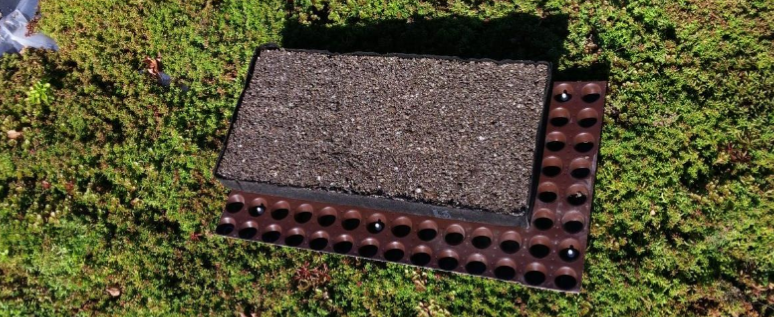 Features
Individual blocks of growing media (clay, composted pine, polystyrene) fasten together to form a continuous base layer.
Dry, light-weight and stackable blocks are easy to store, ship and install.
Interlocking design provides maximum stability.
Vertical water retention layers evenly distribute moisture across the entire roof.
Patent Status
The patent application (PCT/CA2015/050866) received a favorable international search report, was recently granted in Canada (2,926,501) and is in national phase for the United States (15/508,171). The published patent can be accessed here.
License Status
The University of Guelph is actively seeking potential licensees and/or co-development partners to improve methods of manufacture.
Contact 
Martin Ciuk, mciuk@uoguelph.ca 519-824-4120 x53808