Advantage Workshops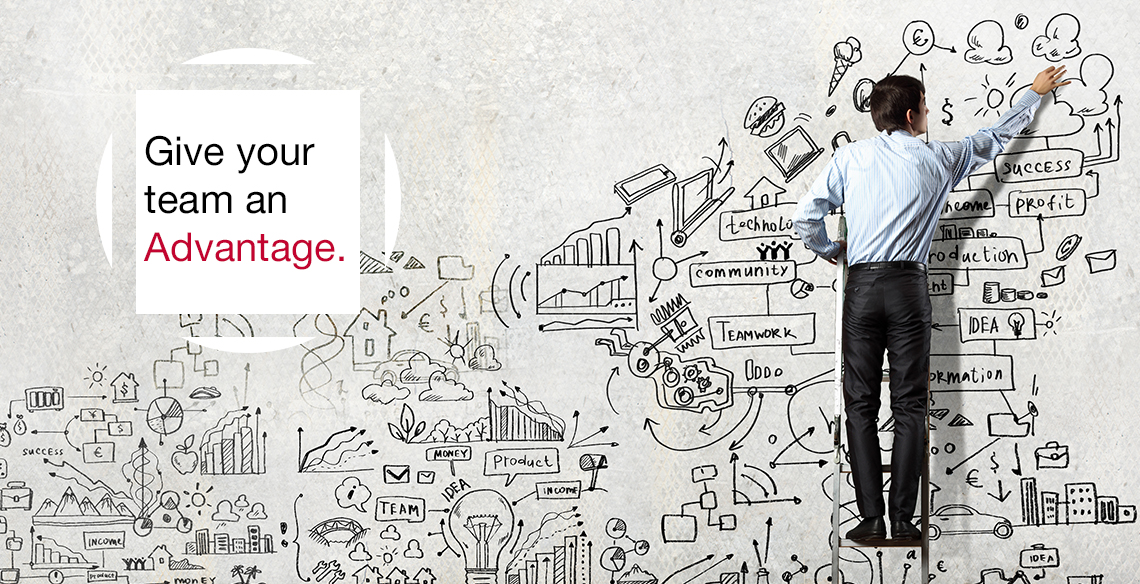 Open to researchers, postdoctoral, and graduate students, the Advantage Workshops are intended to give research teams the tools they need to maximize the impact of their research and to produce innovative products and tools. The workshops will expose research teams to new skills that can help them to envision and communicate solutions and to develop fruitful, long term relationships with industry.
Innovation Toolkit
This workshop enables researchers and their teams to elevate their dynamic problem solving and communication systems to realize the full value of every team member's contribution. By embracing new ways of problem-solving and assessing risk, workshop participants will turn their ideas into valuable and well-considered solutions.
In this workshop, research teams will:
Develop skills related to assertive risk-taking; and
Investigate innovation tools such as design thinking, brainstorming and validation exercises.
Creating Persuasive Value Propositions
This workshop introduces research teams to tools that will clearly communicate the potential impact of their work and enable them to write value-focused grant applications. Teams will also discover how clear communication and persuasive value propositions can mobilize teams and external partners more successfully.
In this workshop, research teams will:
Craft project descriptions to effectively communicate pertinent information using a step-by-step process; and
Articulate, both verbally and in writing, why solving specific research problems matters and should be supported.
Advanced Collaboration Techniques
Many researchers achieve more impact and success because of long-term relationships formed with industry and external partners. This workshop will help researchers to develop a strategy for cultivating fruitful collaborations and to optimize the way they work with external partners.
In this workshop, research teams will:
Identify common expectations held by industry partners; and
Explore best practices for finding appropriate partnerships including outreach strategies, industry liaison support, legal agreements, etc.
Knowledge Mobilization (KMb) Strategy Toolkit
A detailed knowledge mobilization strategy is an important piece of many grant applications to ensure that the research conducted has maximal impact. This workshop will make it easier for researchers to create and articulate KMb plans that not only please funders but effectively puts knowledge into action.
In this workshop, research teams will:
Discuss co-producing research knowledge with key stakeholders;
Integrate clear language into communications; and
Review KMb program design principles and best practices.
Intellectual Property (IP) Essentials
Useful for researchers at all career stages, this workshop helps inventors and creatives understand the options they have to maximize the financial potential of their work. Insights on current Canadian and International IP law as well as University of Guelph services and rules will be discussed. This session includes time for a robust question and answer period.
In this workshop, research teams will:
Discover how various types of intellectual property can be protected; and
Identify common mistakes that can jeopardize IP protection.
---
Advantage Workshops are funded by Food from Thought, the Canada First Research Excellence Fund program at the University of Guelph.