Start a New Venture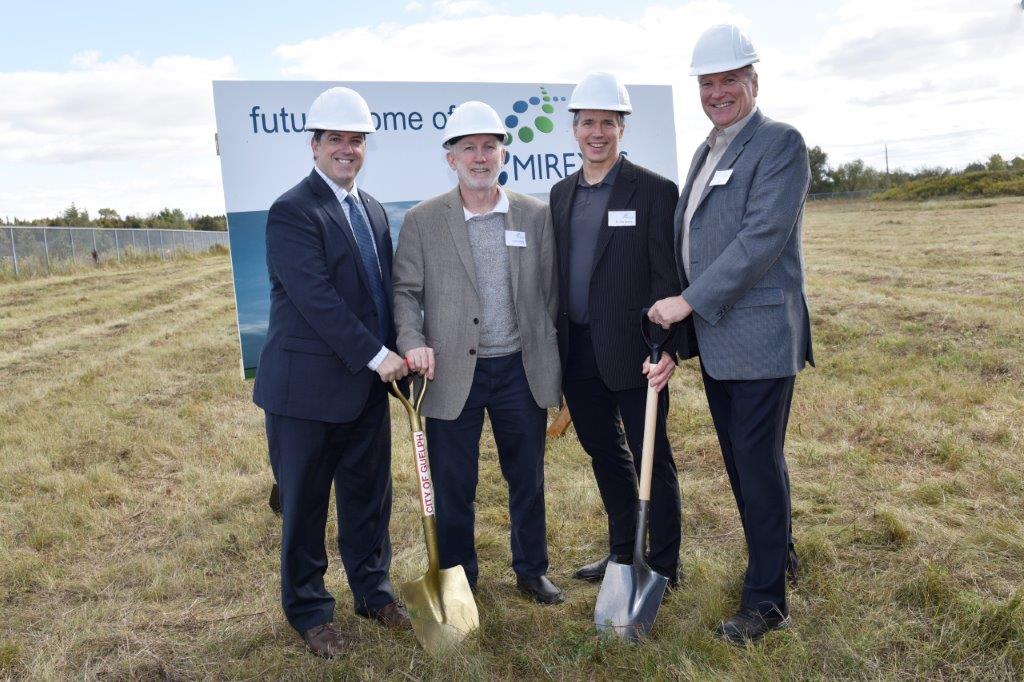 Photo, from left: Guelph Mayor Cam Guthrie, Mirexus CEO Phil Whiting, Prof. John Dutcher and Mirexus VP Trevor Jones at Mirexus' groundbreaking

Our skilled and responsive New Venture Creation team helps University of Guelph researchers to realize the full potential of their work.
Our experienced entrepreneurs and innovation experts can assess your business ideas and provide mentorship, networking opportunities, entrepreneurship training and, in some cases, funding to de-risk technology.
We can help you by:
If you have any questions about the above, do not hesitate to contact us.