Gryphon's LAAIR Showcase and Pitch Competition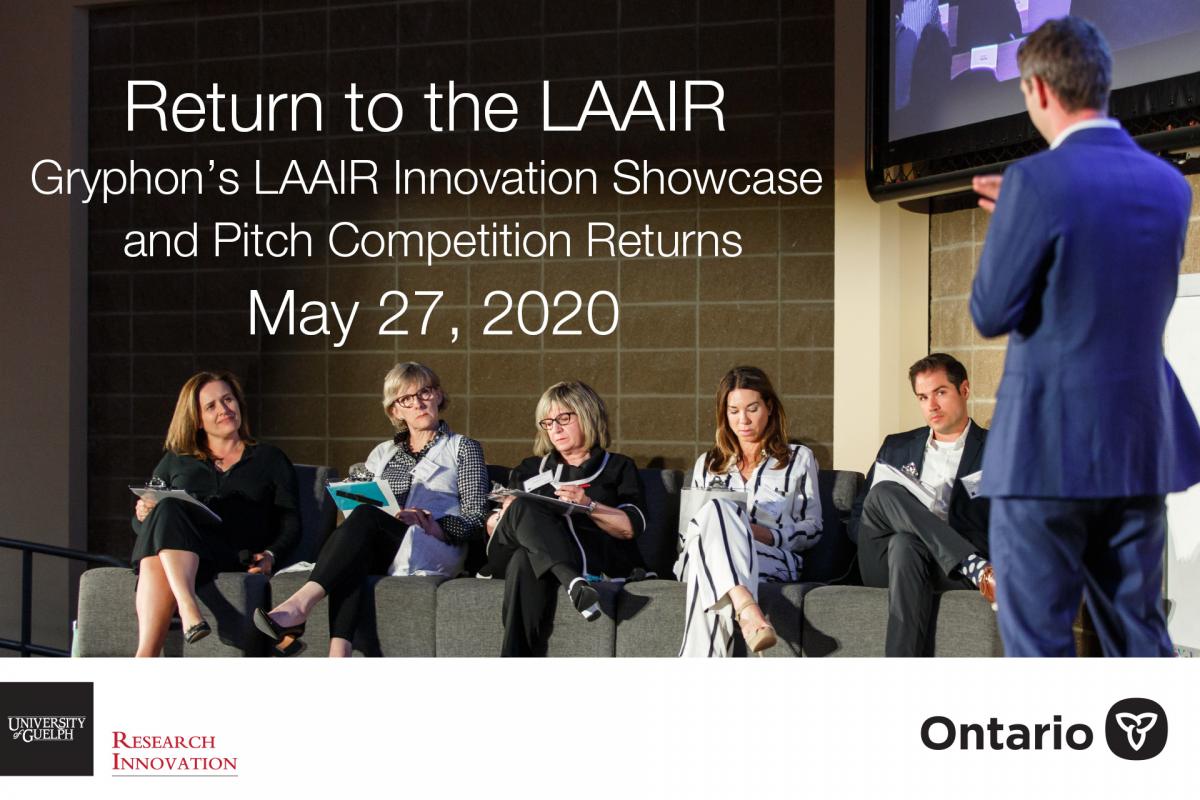 Photo Credit: Kyle Rodriguez of Artifacts for Life Photography
Return to the LAAIR
The Gryphon's LAAIR Innovation Showcase and Pitch Competition returns in 2020 with new teams and technologies and will take place at Cutten Fields in Guelph on Wednesday, May 27th from 3:00 pm to 6:30 pm with a champagne reception to follow! Improv comedian and entrepreneur Jay Reid of The Making Box will join us once again as host of the evenings' proceedings.
The objectives of the competition are threefold:
Share the real-world impact UofG innovators have on the Ontario economy with the campus community, OMAFRA, our partners and the public;
Provide a platform for UofG innovators to share their success stories and to initiate new conversations and partnerships that will further enhance the impact; and
Inspire our wider campus community to adopt an impact focused mindset.
The Teams
The five competing corporations are:
The Judges
Stay tuned for details on the who's who of the 2020 pitch competition!
Past Events:
2019 Gryphon's LAAIR Innovation Showcase and Pitch Competition
Other Events:
Looking for other local opportunities to practice your pitch?