The Canadian is going east
Press-centre / News, Wednesday, 23 December 2015
EKONIVA KOHNBA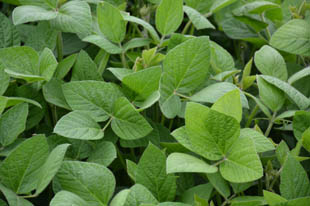 Soy production is a strategically important area of crop growing in the Far East. For example, this year, the farmers of the Amur oblast have reached the historical maximum by outperforming the sowing plan by 105% and sowing 874 thousand hectares. EkoNiva's seed growers, experts in soy production, set off to the Far East to share experience with the colleagues and discuss the peculiarities of soy growing.
In the process of soy production, the Far Eastern farmers face a number of problems. One of the main issues is the search for high performing varieties producing stable yields and quality seeds. The specialists of EkoNiva held several meetings with the management and specialists of the Primorsk area and the Jewish autonomous oblast which showed willingness to join efforts in the area of testing the new genetics of the world's leading soy breeders in the production conditions of the region since the domestic and imported soy varieties, which are currently grown in the region, do not always guarantee the expected result.
EkoNiva's specialists told their colleagues about a Canadian soy variety OAC Prudence which is grown all around Russia including EkoNiva's fields. The variety is characterised by high adaptability, which ensures reliable increase in yields even in comparison to the best domestic and imported varieties. The variety consistently produces high yields per years of growing: from 2.5 tonnes/ha in unfavourable conditions to 4.45 tonnes/ha in optimal growing conditions.
'Even this year, in the conditions of soil and air drought during flowering and pod formation, the yield of OAC Prudence at the Shchigry state variety testing plot, Kursk oblast, reached 3.7 tonnes/ha and in production fields – 2.9 tonnes/ha', says Andrey Zvyagin, Agronomist and Seed Grower of Zashchitnoye LLC. 'The unique genotype of the variety combines adaptability, consistently high yields and early maturing (growing period: 103-105 days). In terms of protein content, – up to 40%, – OAC Prudence is one of the leading varieties on the Russian market.'
Farmers observed that early-maturing and high-yielding soy varieties are very important for plant producers of the Far East, especially its northern regions. These varieties give an opportunity to complete harvesting before snowfall and frost with the least possible losses.
EkoNiva's seed growers suggested performing field trial of OAC Prudence. Many farmers showed a keen interest in the proposed trials and decided to sow the 'Canadian' in their fields next season.
By Anna BORDUNOVA