Behind the Office Door Series: Rattan Gill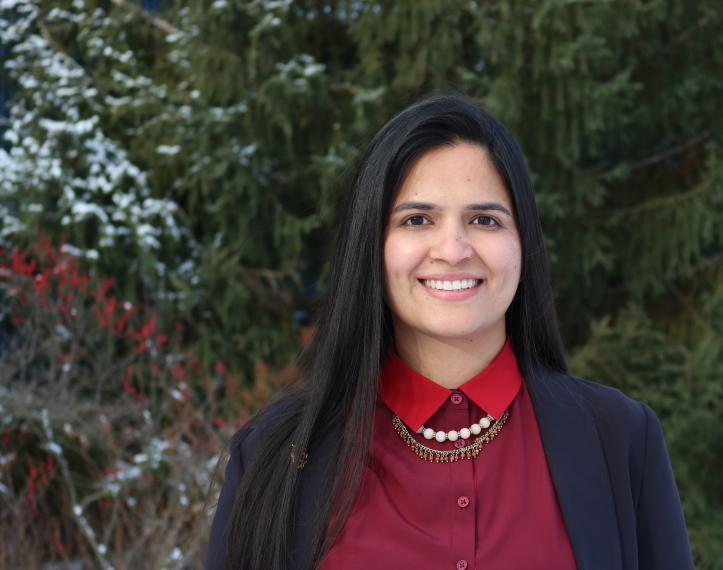 In this new blog series, we'll introduce you to our Research Innovation team members and the work they do to help University of Guelph (UofG) researchers to maximize the impact their work can have on society.  
---
Today we introduce you to Rattan Gill, our Technology Transfer Manager specializing in Germplasm.
Q: Let's start with an easy question: describe your office – what's essential for you to be able work successfully day-after-day?
Post-it notes and plants. I use the old school post-it notes for task management, and the plants help me relax when I need a break from my computer screen.
Q: Plants seem so fitting since you work on our plant germplasm portfolio. How would you describe your role?
UofG has several active plant breeding programs in agronomic and horticultural species, including soybean, cereals, corn, dry beans, asparagus, tomato and tree fruits. The breeding programs primarily focus on developing improved plant varieties that are adapted for growing in Ontario.
In my role, I help find homes for the superior plant genetics being developed at the University of Guelph. Together with the researchers, our goal is to maximize the impact of research innovation. Essentially, I am a steward for the plant varieties developed here at UofG.
Q: What is the best part of working with plant breeders?
Plant breeding is a labour of love and it can take close to a decade, sometimes more, to develop a marketable variety from the first cross. Crop improvement has a critical role in meeting global food production and sustainability challenges. Through continuous genetic improvement, plant breeders are helping address these important issues with new varieties which are hardier, healthier, and better yielding. Commercialization of these varieties enables the growers to unlock the economic and environmental benefits of the latest research, thus translating into real impact. It's quite rewarding to witness years of research efforts come to fruition and I feel fortunate to have the opportunity to contribute to this process!
Q: Are there any emerging trends in the germplasm world that you can tell us about?
Plant Breeder Rights (PBR) are the major form of intellectual property (IP) protection available for plant varieties in Canada. Since Canada's ratification of UPOV'91 in 2015, we have seen an increasing interest from the industry in seeking PBRs for varieties.
As well, with the upcoming implementation of United States' Farm Bill 2018, Plant Variety Protection (PVP) will now extend to asexually propagated plants which offers another option for plant IP protection in the US.
---
Follow Rattan Gill on Twitter: @AgriGill
Share this page
Find related news by keyword