Elizabeth Shantz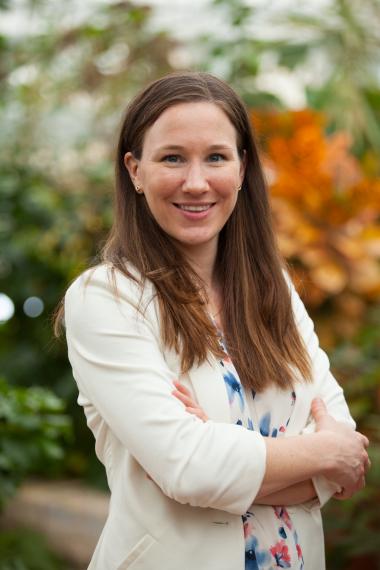 Knowledge Mobilization Manager
Phone number:
(519) 824-4120, Ext. 53093
As Knowledge Mobilization Manager in the Research Innovation Office, Elizabeth facilitates the two-way exchange of information between researchers and end users in the agri-food sector. She focuses on developing and implementing effective knowledge mobilization strategies, facilitating strong partnerships, clearly communicating knowledge, and demonstrating the impact of research.
Elizabeth Shantz has worked in the field of knowledge mobilization since 2010, most recently as the Knowledge Mobilization and Training Manager at Canadian Water Network. She has learned about knowledge mobilization best practices as a community engaged scholar and by working closely with researchers and stakeholders at all levels of government, industry and NGOs. She graduated from the University of Waterloo with an MASc in Industrial/Organizational Psychology (2011) and a BA in English and Psychology (2009).