Jessica Bowes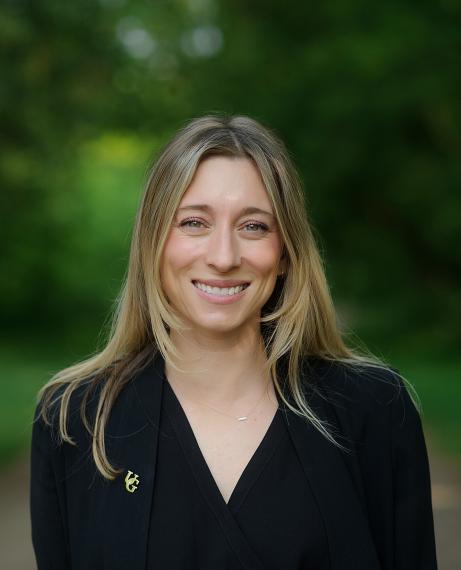 Assistant Vice-President, Research (Innovation & Knowledge Mobilization)
Office:
Research Innovation, Rm 106A
With an entrepreneurial outlook and a genuine passion for supporting ground-breaking ideas, Jessica has more than 14 years' experience in commercialization and knowledge mobilization positions in the food and agri-technology sector. She is currently Assistant Vice-President, Research (Innovation & Knowledge Mobilization) at the University of Guelph, with responsibility for innovation broadly across campus. She works closely with the greater community to grow and maintain strategic research alliances with private- and public-sector partners looking to innovate, enhance knowledge translation, foster social impact, and convert ideas and research into commercial opportunities. Her prior experience includes over a decade with Bioenterprise Corporation, a national agri-tech accelerator and innovation network, most recently in the role of VP, Commercialization. As a key member of Bioenterprise's executive leadership team, Jessica led client services and adapted operations to support the evolving ag-based ecosystem. She has more than 10 years of experience in commercialization advisory services, creation and maintenance of strategic and collaborative stakeholder relationships, and impact reporting. Previously, Jessica has held positions focused on development and delivery of knowledge mobilization strategies, communications, and training of Highly Qualified Personnel through positions at the Schlegel-University of Waterloo Research Institute for Aging (Agri-food for Healthy Aging consortium) and MaRS Landing.
Jessica currently sits on the Board of Directors for BioTalent Canada. Previously, she had a seat on the Industry Advisory Committee for the Canadian Food & Wine Institute Technology Access Centre at Niagara College and has several years of experience as a review panelist for the Ontario Agri-Food Innovation Alliance.
Jessica holds a MSc in Human Health and Nutritional Sciences and a BSc in Biological Sciences, both from the University of Guelph. She is certified in Knowledge Translation and Transfer through a research-oriented program delivered by the University of Toronto and SickKids.