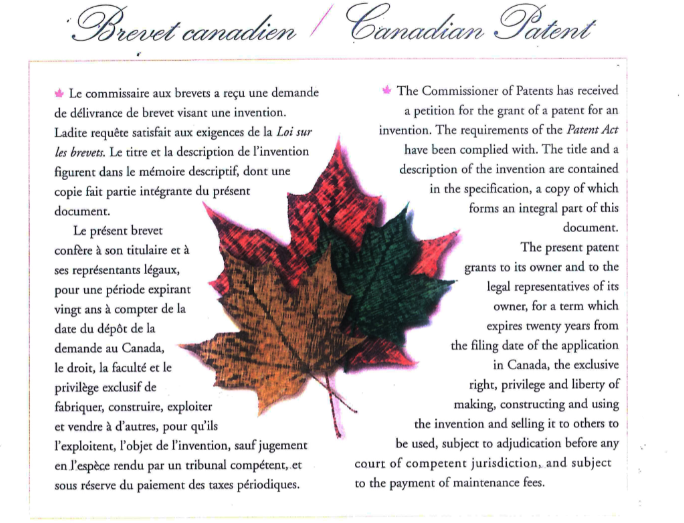 Having your inventions and other intellectual property protected by patent, trademark or copyright ensures you, as the creator, can derive longterm benefits from your work. These tools also allow innovation to thrive and spurs investment in furthering research to enable products and services to reach the market where they can contribute to improvements in society, the environment and the economy.
The University of Guelph has a robust intellectual property policy [1] that provides choice and flexibility to inventors and the Research Innovation Office (RIO) is dedicated to helping U of G faculty, postdocs, staff and students better understand how to manage and benefit from their intellectual property (IP). To equip students, faculty, and staff with a broad foundation in intellectual property and its general application RIO has made an Intellectual Property Education Program [2] available via CourseLink.
Intellectual property "refers to creations of the mind, such as inventions; literary and artistic works; designs; and symbols, names and images used in commerce," according to the World Intellectual Property Organization (WIPO) [3].
WIPO divides intellectual property into two main categories:
Industrial property, including patents for inventions, trademarks, industrial designs, and geographical indications.
Copyright, which covers literary works (such as novels, poems and plays), films, music, artistic works (e.g., drawings, paintings, photographs and sculptures), and architectural design. Rights related to copyright include those of performing artists in their performances, producers of phonograms in their recordings and broadcasters in their radio and television programs.
Patents provide exclusive rights for an invention – that is, a product or process that provides a new way of doing something, or that offers a solution to a problem. They provide legal protection to the owner for their invention for a certain period of time – usually 20 years.
Trademarks are distinctive signs that identify goods or services produced by an individual or company. Trademark registration and protection helps consumers recognize (by the identifier) and buy products and services that meet their needs.
Copyright laws grant authors, artists and other creators protection for their creations. Creators of works protected by copyright can use, authorize other people's use or prohibit others from using the work based on agreed-upon terms.
For additional information about the university's IP policy and how it works, contact Technology Transfer staff [4].