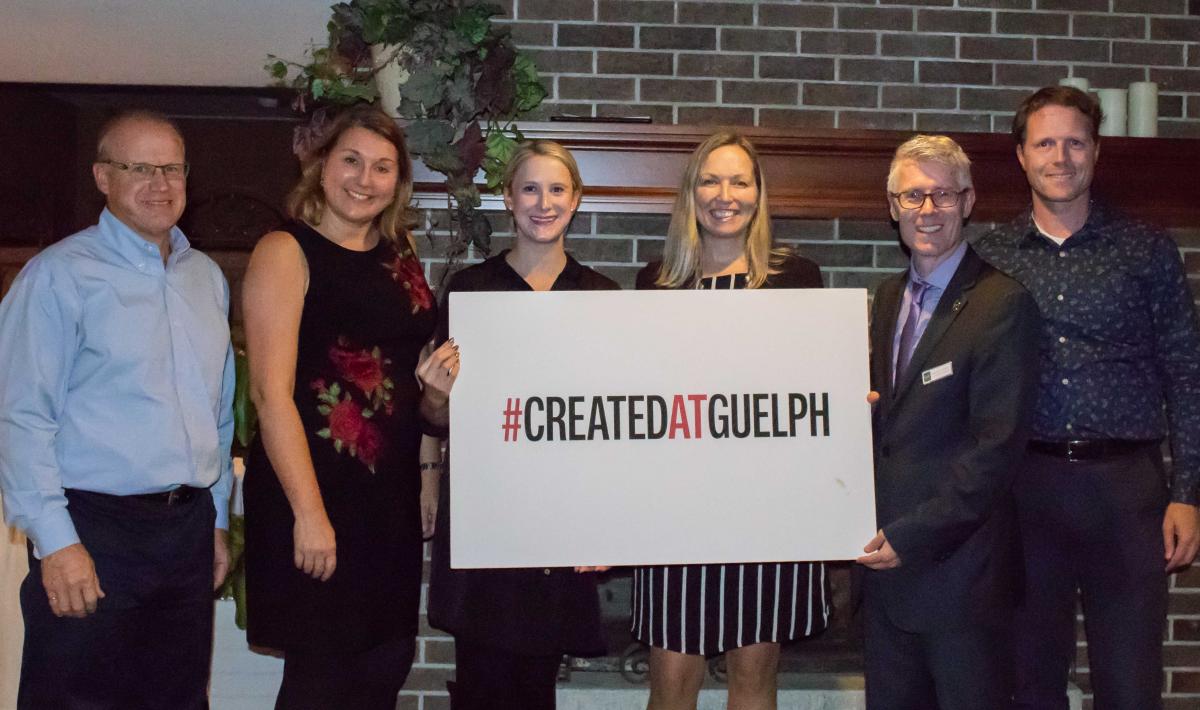 Research Innovation Office staff pictured at the October 2018 Innovation Meetup at the University of Guelph.
The Research Innovation team has a wide range of expertise in moving on-campus discoveries out to the communities where they will have the most impact:
Industry Liaison staff [1] make connections between University of Guelph faculty members and private sector companies for the benefit of both parties. They have the knowledge, resources and contacts to facilitate partnerships and can often advise research teams on financial programs.
Technology Transfer specialists [2] are available to help University of Guelph faculty, staff and students better understand how to manage and benefit from their intellectual property.
The New Venture Creation unit [3] can help bring product or service ideas developed by researchers to market. Through programming, mentorship and accumulated experience, their goal is to set up businesses that will thrive. 
Knowledge Mobilization staff [4] offer a suite of services that help University of Guelph researchers build connections and exchange knowledge with decision-makers in government, industry and other organizations, helping to translate University of Guelph research into real world applications.