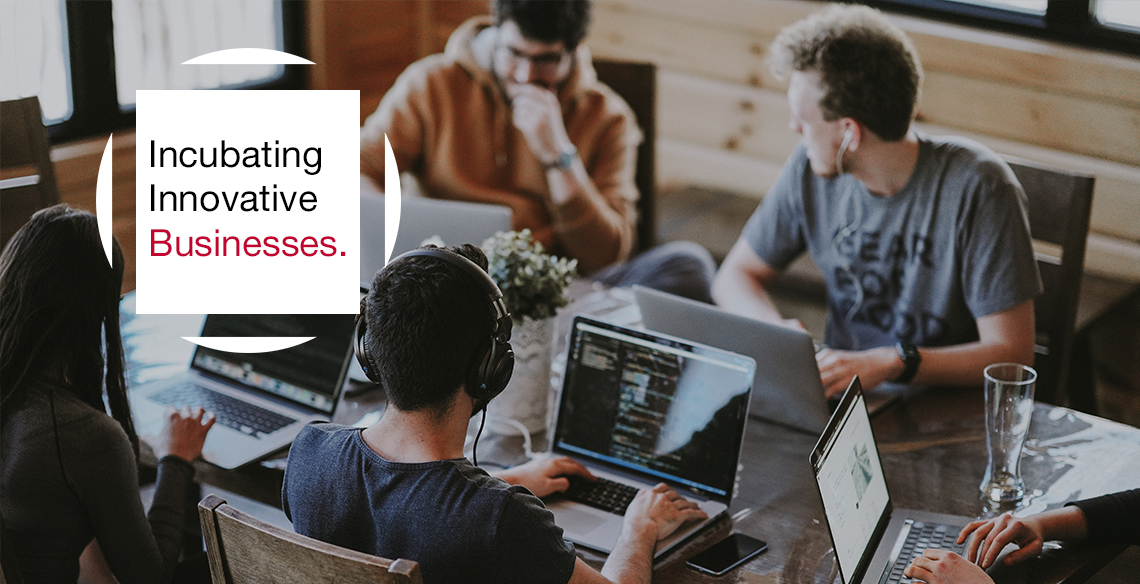 New Venture Creation Services and Programs
The Research Innovation Office is the place to come if you're looking to take your research-based business to the next level. If you have a dream to create and grow a research based business, the commercialization programs and services offered through the New Venture Creation Team [1] can help you realize it with practical, hands-on workshops and mentorship.
These supports guide researcher-affiliated teams to test and build successful, sustainable enterprise to push their ideas to commercialization. Teams will explore an invention's market feasibility, develop solid business foundations and acquire the executive leadership skills necessary to scale ideas born in research into highly valued products and services.
For more information about New Venture programs and supports, please contact newventurecreation@uoguelph.ca [2].
---
We also offer successful business people great opportunities to support the next generation of game-changing Canadian entrepreneurs who are part of the research ecosystem.
Building a sustainable enterprise from research results takes time, effort, collaboration and help from experts and those who have grown businesses in the past. That's we are always on the lookout for opportunities for new entrepreneurs to mix with seasoned veterans in a network that's mutually supportive and focused on growth. Together, let's strive for excellence in building companies that offer highly valued, research-based products and services that are innovative on a global basis.
Potential mentors, instructors and investors are also invited to express interest by contacting newventurecreation@uoguelph.ca [2].
---
Use the arrows to check out some of our current and past clients.

LifeScanner
LifeScanner is an app for iPhone and iPad devices designed to help people discover the diversity of living organisms around them and to help them contribute to a global knowledgebase on biological diversity.

Harvest Genomics
Developing and deploying DNA technologies for the agricultural industry, Harvest Genomics combines innovative genetic testing and leading-edge big data analysis for food production and food security.

emendWELL
emendWELL Inc. is a consultancy providing strategic support, coaching, and capacity building for applied researchers, non-profits, and para-governmental organizations.

FloNergia
FloNergia has commercialized a new airlift pump technology developed at the University of Guelph that has demonstrated a reduction in energy consumption of 50 – 70 % as well as an improvement in performance over competing systems in the aquaculture, aquaponics and hydroponics industries.

Neophyto Foods
Neophyto uses food science ingenuity to make plant-based versions of everyone's favourite foods without compromising on taste, texture, or sustainability.

We Vitro
We Vitro growth system is a novel yet versatile plant tissue culture devices ideally suited to commercial settings needing to scale plant production. By redesigning traditional equipment, We Vitro Inc. has created space saving, low labour and maintenance solutions, putting them at the forefront of the tissue culture industry.

Psigryph
Psigryph Inc. is redefining how bioactive molecules are delivered across cell membranes with a patent pending Nanopect™ nano delivery system. Suitable for transporting large numbers of molecules across the cell membranes of plants, animals and humans this technology increases the bioavailability of nutrients.

eQcell
eQcell Inc. gives veterinarians and trainers an opportunity to repair injured equine athletes with cutting edge stem cell therapies.