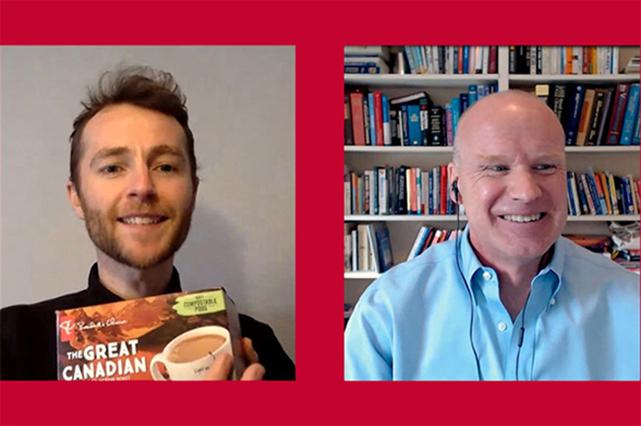 During the broadcast of the 2020 Gryphon's LAAIR Pitch Competition [1], Dr. David Hobson, Manager, Technology Transfer & Entrepreneurship at the Research Innovation Office, announced the 2020 recipients of the Gryphon's LAAIR Grants, who will receive a total of $420,000 in funding. Made possible by the Ontario Agri-Food Innovation Alliance, researchers use Gryphon's LAAIR Grants [2] to identify target markets and to test concepts with industry and consumers.
"The Gryphon's LAAIR program helps U of G researchers to launch innovations into the marketplace. Having supported more than 70 projects since 2014 that included 60 industry partners, Gryphon's LAAIR funding has turned university knowledge into valuable outputs that have generated many new enterprises, enhanced business productivity, created jobs, and improved prosperity and people's lives," notes Malcolm Campbell, PhD Vice-President Research at the University of Guelph.
Since 2014, this program has offered researchers who identify market potential in their agri-food inventions an opportunity to understand how their ideas can contribute to Ontario's $37 billion agri-food industry.
A full list of past funded projects is available on the Gryphon's LAAIR Grants [2] funding page: likewise first person stories about Gryphon's LAAIR projects  have helped researchers and industry partners can be found on the Research Innovation Office YouTube channel [3].
In 2020, the province is investing $420,000 towards five Gryphon's LAAIR projects to help researchers, their students and industry partners to conduct market research and create new technologies, such as:
Learn more about the unique Gryphon's LAAIR funding history and 2020 recipients by watching this video featuring Dr. Hobson and Jay Reid [14].