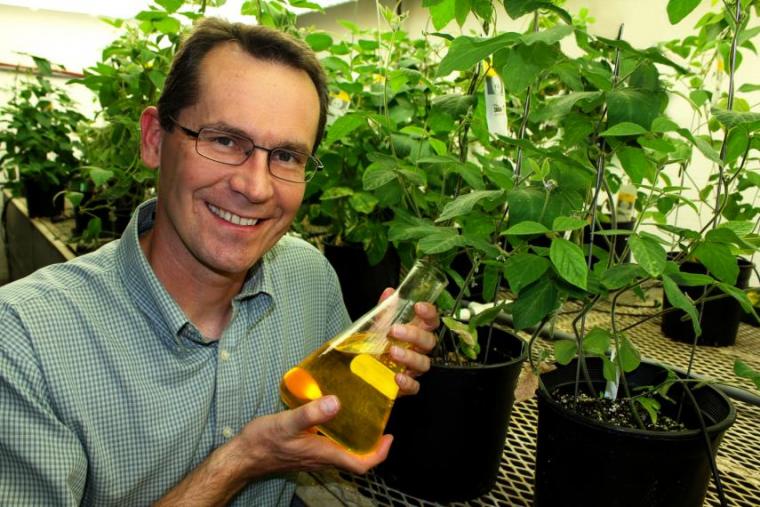 From first cross to an established variety, developing a new crop variety is a 10-25 year process. It requires commitment, patience, in-depth knowledge and skill, all of which Dr Istvan Rajcan has demonstrated time and again in his work as a professor of Soybean Breeding & Genetics at the University of Guelph. Dr Rajcan was honoured as 2022's Plant Breeder of the Year, an award presented by SeedWorld Group, sponsored by Germination and Seeds Canada.
Dr Rajcan's research uses genomics approaches to optimize yield, disease resistance, and nutritional traits. These higher-quality bean characteristics are always desirable targets for new varietals. The University of Guelph's Dry Bean Breeding Program has released nearly 300 new varieties in the past 50 years, with over 50 of them from Rajcan's soybean research. In fact, nearly 50 percent of Ontario-grown food-grade soybeans are Guelph varieties. These beans are shipped all over the world.
Dry Bean Breeding Program is publicly funded, made possible by the Ontario Agri-Food Innovation Alliance [1], a partnership between the University of Guelph and OMAFRA. Approximately 200,000 Canadian hectares were planted with U of G-bred soybeans in 2019, which generated an estimated $130 million in farmgate value.
"Dr. Rajcan has produced terrific varieties for years, and we are proud to be able to facilitate their commercialization by great companies in Ontario and across Canada" says Steve De Brabandere, Director of Technology Transfer & Industry Liaison at the Research Innovation Office. The Research Innovation Office currently handles the active licenses of 156 soybean varieties, which generated $740,000 in licencing revenue in 2019-2020.
Partnerships between trailblazing researchers like Dr Rajcan and the Research Innovation Office ensure that innovative research finds its way from the lab to the real world to have positive economic and environmental impacts on the agri-food industry.
Interested in licensing one of Dr Rajcan's soybean varietals or another UofG-developed crop [2]? Contact the Research Innovation Office Germplasm Manager at germplasm@uoguelph.ca [3].