Thankful Thursday: 5-Day Workplace Wellness Reset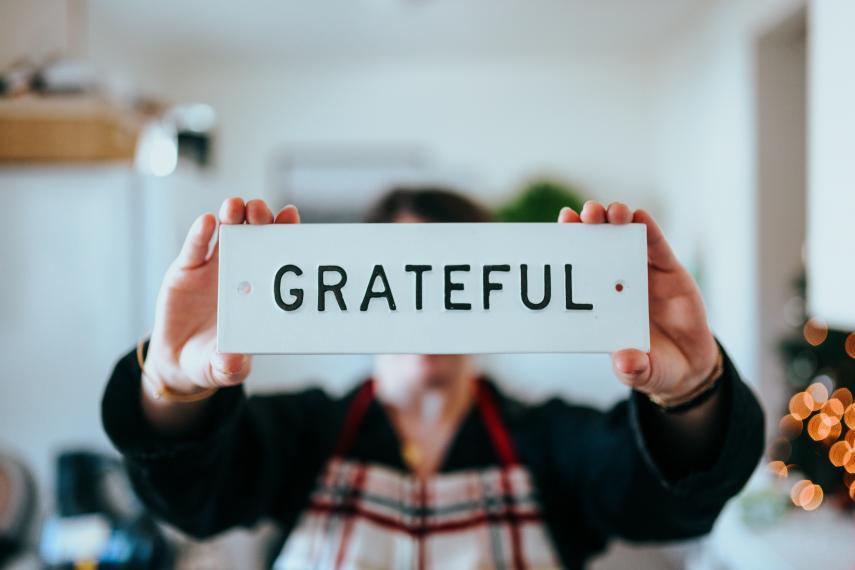 Day 4: Thankful Thursday
Gratitude is important for your overall well-being. Especially now, it's really important to remind yourself of the good. It's also good to remind others that they are important to you. Being focused on thanking yourself and others for the good they do is even more important during a trying time.
Thursday's Workr Beeing Challenge
New Bee
Take 5 minutes to jot down 3 things that you think are "silver linings" to this situation. While there are so many negative things to focus on, what effects of this new reality can you be grateful for? Put them on a post-it note in a place that you will frequently see each day.
Honey Bee
Who are the people at work, or outside of work, that are most likely to be overlooked by others during this time? Take 10 minutes to write down some names and then one thing you appreciate about each person. Send each of them a quick note of gratitude!
Boss Bee
Set aside 15 minutes to write a longer email to someone who you think might really be struggling at this time. Tell them why they matter to you and why you are grateful for them. Give specific details about what you think makes them special or unique. It will feel great for them and for you!
Thursday's Journal Reflection 
Did you find it difficult or easy to find things to be grateful for at this time?
How did focusing on what you were thankful for impact the rest of your day?
Note your reflections in the fillable journal reflection worksheet and submit to for your chance to win a prize! 
View additional Thankful Thursday physical activity challenges in the attachment below.
Adapted with permission from Workr Beeing.