COVID-19 Status (Sept 7, 2021 UPDATE): AAC Genomics is now open and accepting interal and external sample submissions. The Summerlee Science Complex and Genomics lab (SSC1401) are open during regular business hours. Samples may be submitted either in person or via the dropbox located near the facility entrance in the Science Complex.  Access to support rooms (GelDoc, Nanodrop, StepOnePlus) must still be scheduled via https://aacgenomics.skedda.com/booking [2].
Internal samples must still come from a research program which has been approved through the Office of Research's Critical and/or Time-Sensitive Research [3] review process.  
The Genomics Facility is one of five highly specialized laboratories in the University of Guelph's Advanced Analysis Centre. The AAC is located in the multidisciplinary Summerlee Science Complex which provides a range of capabilities for research and advanced education at the interface of the physical and biological sciences.
The Genomics Facility is designated as an Ontario Genomics Platform Affiliate, OGPA, service facility and operates as a core facility offering molecular biology technology support services and training in DNA sequencing, genotyping, and gene expression analyses to the University of Guelph as well as other academic, government and private sector institutions.
For information about the services we offer view Genomics Services [4]
To check the current bookings view the Genomics Equipment Bookings [2]
Featured Equipment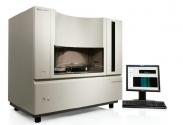 [5]
The 48-capillary 3730 DNA Analyzer is used for traditional DNA sequencing and DNA fragment analysis applications