Meet Mary A. Wells, Dean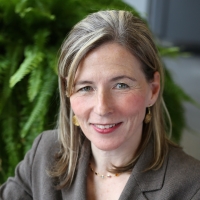 Message from the Dean
"It is an honour and a privilege to serve as Dean of the College of Engineering and Physical Sciences. Our College plays a key role in helping the University of Guelph earn its well-deserved reputation as one of Canada's top comprehensive Universities in learning and research. I am particularly proud of our graduates who not only graduate as technical experts but also understand and accept the responsibility they carry as engineers, computer scientists, mathematicians, chemists and physicists to improve life."  
—Mary A. Wells, Dean, College of Engineering and Physical Sciences
About Mary
Mary A. Wells, PhD, PEng, became the Dean of CEPS in November 2017. Previously, she was the Associate Dean of Outreach and Professor in Mechanical and Mechatronics Engineering at the University of Waterloo. Her own research focuses on metallurgy.
Dean Wells strives to create the best possible experience for CEPS students, faculty and staff through collaborating with her colleagues and CEPS' students to advance the College's teaching, research, and outreach programs.
Dean Wells is a strong advocate and role model for women in STEM (science, technology, engineering, math). She has established a career mentoring program for women with the Ontario Society of Professional Engineers, and has chaired both the Ontario Network of Women in Engineering (ONWiE) and the University of Waterloo's Women in Engineering Committee. She is also an internationally sought-after speaker on the topic.
---