Location:
Event Centre, Guelph Gryphons Athletic Centre 50 Stone Road East Guelph, ON N1G 2W1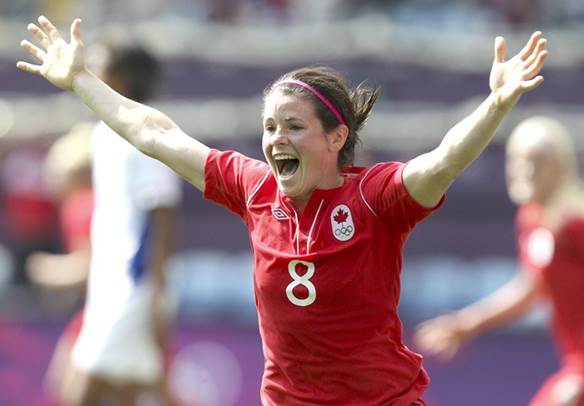 The School of Engineering, Lang, and Gryphon Football are excited to be hosting Olympic soccer player Diana Matheson on Wednesday, March 22nd at 7pm for our annual HeForShe gender equity event at the Event Centre (Guelph Gryphons Athletic Centre)! This event is free and open to the U of G and broader Guelph community but has a limited capacity.
During her keynote, Matheson will discuss the gender equity challenges that women athletes face in professional sports. Matheson, perhaps best known for scoring the game-winning goal in the bronze medal match in the 2012 London Olympic Games, is also the co-founder of Project 8 [1], an initiative to help launch Canada's first women's professional soccer league. 
To read the full press release, click here [2]. If you're looking to learn more about HeForShe, check out their website here [3].