A leader in innovative research and comprehensive, world-class teaching and learning.
The way we live and work is evolving at an unprecedented rate. New products and services are coming to market faster than ever before, and our understanding of the world is advancing just as quickly. Many of those discoveries are happening in our college at the University of Guelph. Our students graduate equipped for a shifting job market, prepared for dynamic careers in STEM. Our exceptional faculty, research teams and affiliated hubs help elevate Canada's reputation as a scientific and educational leader. The research we do breaks world records, wins awards, resonates across international scientific communities, and improves life. Welcome to the College of Engineering and Physical Sciences!
---
Features and Highlights
Gryphons Care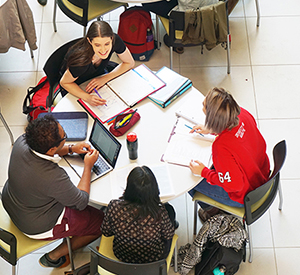 Calling all U of G faculty, staff and students with great ideas to Improve Life on campus!
Upcoming Events