Welcome to the College of Engineering and Physical Sciences!
We are home to world-leading research and education in chemistry, computer science, engineering, mathematics and statistics, and physics at the University of Guelph. Our students graduate equipped for a shifting job market, prepared for dynamic careers in STEM. Our vibrant, connected community welcomes you from the moment you join us to learn or work. We are one of the country's leading comprehensive and research-intensive universities. Explore our programs:
Features and Highlights
Welcome to the University of Guelph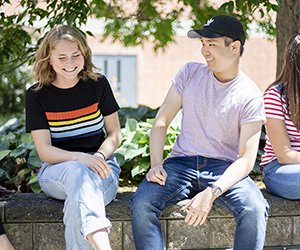 U of G students share tips, information, and welcome messages for the fall.