Alumni and Friends of CEPS

A group of Alumni at the Engineering Alumni Association AGM and Bonspiel. Photo courtesy of the School of Engineering and Alumni Affairs & Development
The College of Engineering and Physical Sciences is committed to excellence in research, learning, and fostering an inclusive and diverse environment for its students, faculty and staff. Our community of graduates strengthen our ability to achieve this mission. The College's 12,000+ alumni make local, national, and international contributions to engineering and physical sciences.
13,000
graduates worldwide
$9,500,000+
donated to CEPS in 2019
$6,800,000+
2019-20 student funding
How to Connect
We encourage all alumni to get involved in any capacity. Your participation and contribution can help financially support students who otherwise could not afford postsecondary education, maintain and strengthen our alumni community, advance research discoveries, expand faculty, and provide experiential learning opportunities.
Organize a class reunion - contact us to reconnect with your former classmates
Attend and/or volunteer at alumni events, like awards ceremonies, career night or convocation
Support CEPS:

Awards and scholarships
Student liaison and recruitment
Strengthen our ability to advance research findings

Keep your contact information up to date
Share a photo from a time when you were on campus. The Marketing and Communications Officer shares these with our College community.
Follow us on Twitter
If you would like more information about how you can get involved and give back to the College of Engineering and Physical Sciences, please contact:
Dan Penfold
Senior Development Manager 
dpenfold@uoguelph.ca 
(519) 824-4120 Ext. 54821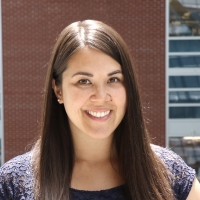 Melissa Woo
Alumni Advancement Manager
melwoo@uoguelph.ca 
(519) 824-4120 Ext. 56769