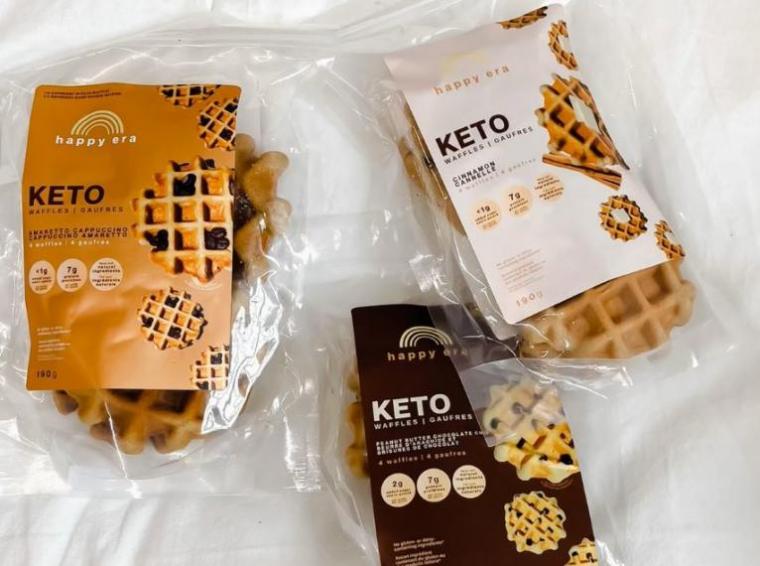 This past weekend the University of Guelph opened its doors for Campus Day, a chance for high school students to tour the campus and speak with current Gryphons and staff. Over 2500 attendees enjoyed a sunny and action-packed day, getting the chance to envision a future life at U of G this Fall.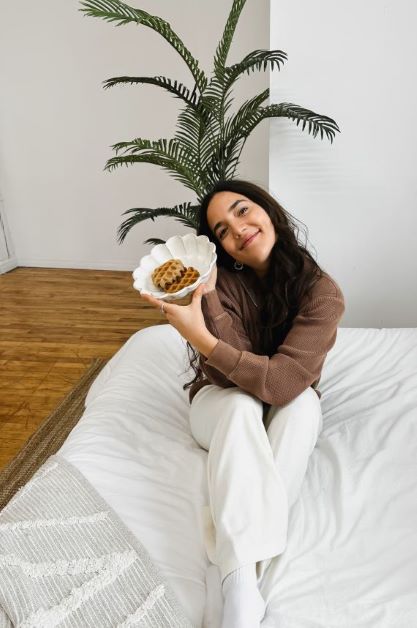 They also got the chance to try The Happy Era [1] waffles! Engineering grad, Domenique Mastronardi, set up shop in the Thornbrough building, serving up high-protein waffles and sharing her story of success.
"In my third year of biological engineering, we were tasked to develop some sort of sustainable innovation. My prof knew I loved food & encouraged me to develop a sustainable food product.
I felt so excited about the project and couldn't stop working on it. I entered into Project Soy, a campus-wide science fair, where I connected with the entrepreneurship centre on campus. They provided me with mentorship and funding to launch my business. I learned how to create a business plan, made a website, and got set up at the farmers' market."
Today, The Happy Era distributes high-protein waffles and baking mixes across Ontario. I loveeee what I do and feel so grateful that my life has taken this course!"
Dominique's waffles do not contain gluten, refined sugar, modified starches or filler ingredients. It's hard to imagine improving the waffle, but with a little re-engineering it seems this Guelph grad has.