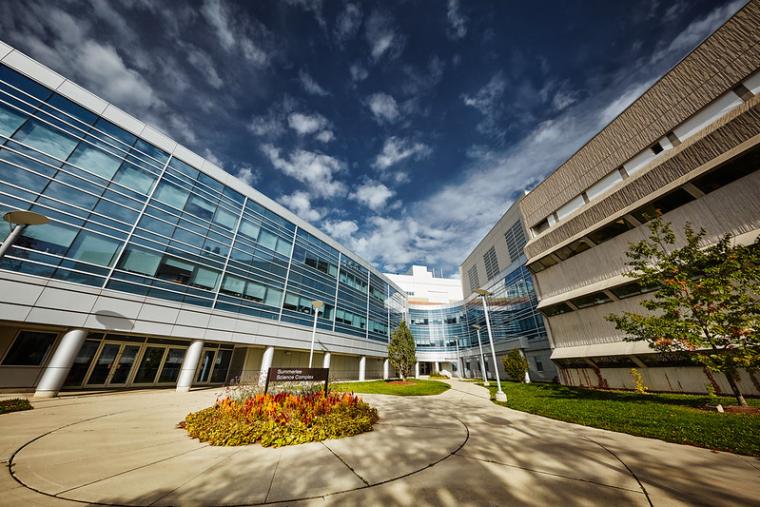 Seventy-five awards bestowed from the dean's office and schools of computer science and engineering.
Each year, the College of Engineering and Physical Sciences (CEPS) celebrates the outstanding achievements of its students with awards that recognize academic accomplishments, community engagement, leadership, innovation and volunteerism.  Many of these awards are made possible by alumni and friends of CEPS, its departments and schools, and the University of Guelph. Their generous contributions advance our collective priorities and provide pathways for accessible education through scholarships. 
"The students selected for each of these awards have clearly demonstrated alignment with our values at the University of Guelph and have shown that there are many ways to improve life during their time here," says Karen Gordon, CEPS associate dean (academic). "During such a challenging year, it is all the more impressive to see these students contribute so much and support each other."
The College bestowed more than 34 awards this year. The School of Engineering gave 33 awards, and the School of Computer Science gave eight awards (one pending). 
We are delighted to honour the incredible achievements of these students and look forward to supporting their continued success at the University of Guelph and after graduation. Congratulations to the 2020 winners!
Winner Spotlights:
Victoria Pham-Tran
Bachelor of Science (Chemistry)
CEPS Dean's Scholarship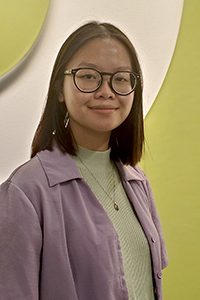 When Victoria Pham-Tran was considering her post-secondary education, she chose the University of Guelph due to its strong reputation for scientific programs. A stunning campus didn't hurt her decision either. She has always had an affinity and love for sciences, and her dedication resulted in one of CEPS's top honours for undergraduate students: A Dean's Scholarship.
"Receiving the dean's scholarship is something I cherish greatly," says Pham-Tran. "It reflects how hard I worked in my first academic year at the University of Guelph. I'm extremely proud of my accomplishment and it motivates me to strive for future success in my academic career."
---
Leah Davis
Bachelor of Engineering (Biomedical Engineering, Co-op)
Peter Chisholm Engineering Student Leadership Scholarship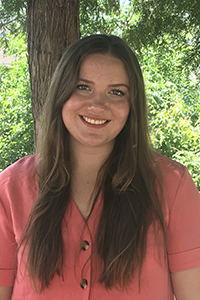 Leah Davis is passionately involved in initiatives and projects related to women in engineering and student learning, both at the University of Guelph and beyond. Her leadership has spanned from helping lead The Quad alongside associate deans Karen Gordon and Bill Van Heyst, in addition to her involvement with the Ontario Network of Women in Engineering, the Engineering Peer Helpers and the Women in Science and Engineering Chapter at U of G, and the Engineering Students' Societies of Ontario.
"I'm so grateful to be able to be selected for a scholarship with such positive meaning towards engineering leadership and involvement. It represents so many great past alumni who went through the program themselves," says Davis. "The School of Engineering and the College of Engineering and Physical Sciences has been an incredible experience to be a part of and I've met so many amazing people from it."
---
College of Engineering and Physical Sciences Awards
Dean's Scholarships
Simrandeep Bajwa BCH.CS:C-BUS
Robert Carriero BSCH.BTOX
Nigel Davis BCH.CS:C
Daniel Denton BCH.CS:C
Michael Dombrovsky BCH.SENG:C-MATH
Feerass Ellid BCH.CS
Ashley Geddes BSCH.PHYS:C
Samuel Guilbeault BCH.SENG:C
Cameron Jakub BSCH.MSCI_BINF
Shawn Kaplan BCH.SENG
Evan Killoran BCH.SENG:C
Helena Kunic BENG.BME:C
Camille Law BSCH.BTOX:C
Zachary Lee BCH.CS:C-MCST
Melissa Loeffen BSCH.BTOX:C
Ahmed Mahmoud BCH.SENG:C
Adam McMahon BSCH.BPCH:C
Hyrum Nantais BCH.SENG:C
Victoria Pham-Tran BSCH.CHEM
Taylor Rounds BSCH.BPCH:C
Tony Trinh BCH.CS:C-STAT
Austin Van Braeckel BCH.SENG:C-MATH
Karlee Winn BSCH.BTOX:C
Earl B. MacNaughton Entrance Scholarship
Emma Black BENG.BME:C
Logan Coccimiglio BSCH.BPCH
Kiara Mohr BENG.BME:C
Mia Stampatori BENG.BME:C
Emmanuel & Kalliope Salamalekis Scholarship
Elizabeth Diederichs BENG.BME:C
Maddie Gabriel BCH.SENG:C
Highdale Farms Scholarship
Ashley Geddes BSCH.PHYS:C
Victoria Muir BSCH.BPCH:C
Michele & Maria Vannelli Scholarship
Zante Botha BENG.MECH-BUS
Tiana Bressan BENG.BME
Samuel Acker Memorial Scholarship
Rachel Wideman BSCH.BTOX:C
School of Computer Science Awards
Adknown Inc. Scholarship
TBD
Dr. James Linders Scholarship
Aysu Gundogan BCH.CS:C-MBG
Ahmed Mahmoud BCH.SENG:C
Dr. Mary McLeish Scholarship
Nigel Davis BCH.CS:C
Evan Killoran BCH.SENG:C
Dr. Ted Swart Scholarship
Michael Dombrovsky BCH.SENG:C-MATH
Zachary Lee BCH.CS:C-MCST
Sandbox Software Solutions Scholarship in Computing Sciences
Aysu Gundogan BCH.CS:C-MBG
School of Engineering Awards
Association of Professional Engineers of Ontario Scholarship (Entrance)
Ethan Hodge BENG.ESC:C
Melissa Lloyd Ibarra BENG.ENVE:C
Association of Professional Engineers of Ontario Scholarship (In-course)
Helena Kunic BENG.BME:C
Lian Miller BENG.BME:C
Mia Hsu BENG.BME:C
Nicole Lorenzen BENG.BME:C
CFUW Guelph - Engineering Scholarship
Helena Kunic BENG.BME:C
Dalia Fayek Memorial Scholarship in Electrical Devices
Brinna Fitzpatrick BENG.BME:C
December 6th Memorial Scholarship
Mia Stampatori BENG.BME:C
Doody Family Scholarship for Women in Engineering
Helena Kunic BENG.BME:C
Dr. William Winegard Scholarships in Engineering
Conoll Berry BENG.MECH:C
Mia Hsu BENG.BME:C
Engineering Society Scholarship
Logan Arnold BENG.BME
Gordon L. Rimmer Scholarship in Rehabilitation Robotics
Destinee Muir BENG.BME:C
Knut Karl Grimstad Memorial Scholarship
Kari Goddard BENG.WRE:C
Linamar Engineering Entrance Scholarships
Nihal Arisoy BENG.BME
Robert Arndt BENG.CENG
Aidan Bogner BENG.MECH
Brady Grubb BENG.ENVE:C
Ethan Hodge BENG.ESC:C
Robin Horsfield BENG.MECH
Christian Lafontaine BENG.ENVE
Christian Lepore BENG.MECH
Melissa Lloyd Ibarra BENG.ENVE:C
Florian Pavlik BENG.MECH:C
Yuvraj Saini BENG.MECH:C
Mia Stampatori BENG.BME:C
Peter Chisholm Engineering Student Leadership Scholarship
Leah Davis BENG.BME:C
Phyllis Mary Carpenter Scholarship
Mathew Kristensen BENG.BME:C
Professor Ross W. Irwin Scholarship in Water Resources
Emily Cline BENG.WRE:C-ID
Raymond Theodore Guther Memorial Scholarship in Water Resources
Abhinav Chatterjee BENG.WRE:C
School of Engineering Retiree Scholarship of Excellence
Helena Kunic BENG.BME:C
Taggart Scholarship in Biological Engineering
Catherine Dang BENG.BIOE