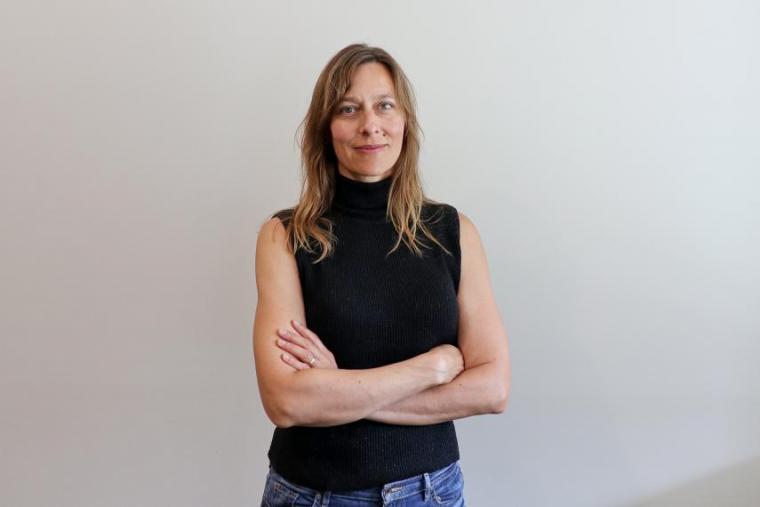 Professor Kathryn Preuss named Chair, Department of Chemistry, at the University of Guelph.
The Department of Chemistry and College of Engineering and Physical Sciences have named Dr. Kathryn Preuss as Chair, Department of Chemistry, following a competitive search process that began in December. Currently interim chair, Preuss will begin a five-year term effective March 1, 2021.
The announcement was made today by Dr. Gerarda Darlington, interim dean (CEPS), who chaired the search committee.
"Kathryn has proven herself to be an outstanding leader. Her experience and dedication are tremendous assets to the Department of Chemistry and the University of Guelph," says Darlington.
"I would also like to thank Kathryn for her role as interim chair since June 2020. She has guided the department through challenges we have faced as an institution by COVID-19, and following the loss of a wonderful colleague and friend, Paul Rowntree."
In making the announcement, Darlington thanked the candidates who stepped forward for consideration for the role and the Search Committee, whose time and expertise are greatly appreciated.
Preuss has been a full professor with the University since 2015. An inorganic chemist, Preuss studies the synthesis and characterization of materials with spin-based electronic properties with potential applications in quantum computing and artificial intelligence.
Most recently, Preuss was named a University of Guelph Research Leadership Chair (2021), a testament to Preuss' dedication to her research excellence and advancements in chemistry. She teaches undergraduate and graduate courses, with a particular interest in courses where students are exposed to new concepts they have not encountered previously.
"I am honoured to be selected for the role of Chemistry Chair," says Preuss. "We have such dedicated faculty and staff, and outstanding students. I look forward to working with my colleagues on achieving our department's priorities."
Her focus during her term will be to raise chemistry's profile at U of G in support of recruitment and advancement, and leveraging the strong sense of pride in the department to further build their community for shared successes.
Preuss received her PhD in Inorganic Chemistry from the University of Waterloo in 2000. She went on to work as a Postdoctoral Research Associate in Physical Organic Chemistry at the University of Colorado and as a Postdoctoral Research Associate in Magneto-chemistry at North Carolina State University. She joined the University of Guelph in 2002, and held a Tier II Canada Research Chair in the Chemistry of Molecular Materials from 2009 to 2019.
Preuss also holds important external roles within academia; she is currently Associate Editor for American Chemical Society Journal Crystal Growth and Design. Throughout her career, Preuss has been heavily involved in advancing collaborations within her field, organizing and executing national and international chemistry conferences. She is also a champion for equity, diversity and inclusion.