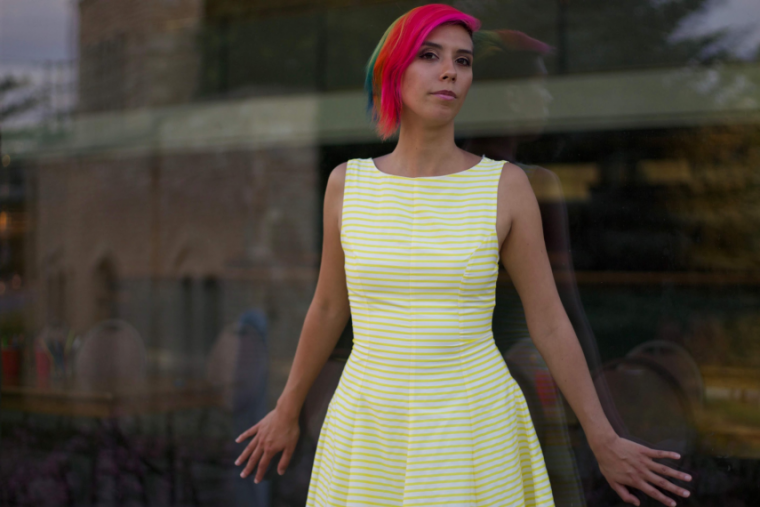 U of G computer science grad Zina Ramirez combines her creative eye with software development.
Zina Ramirez, Computer Science (B.Comp)
Software Developer, D2L
Zina Ramirez (B.Comp, '19) has been making art since she could hold a pencil. For her, art is a passion and an outlet during challenging times in life. Creating experiences comes naturally to Zina, a skill integral to success in software and web development where user experience is so important.
"A lot of what you learn when you do fine art are things like colour, composition, and learning how people interact with art," says Ramirez. "Developing an eye for that helps a lot when you start to work with user experience and design. It's as much about the psychology of art as it is the aesthetic."
Now a software developer at Kitchener-based D2L in the User Experience Development department, Ramirez combines her aptitude for creation, arts and sciences with her day-to-day work. User experience focuses on how the user will interact and their experiences with D2L systems. In Ramirez's role, those end users are often students and educators.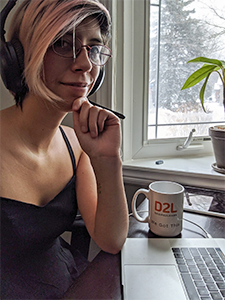 "I create tools that enable others to learn in a student-centric way," says Ramirez. "I think of computer science as a set of building blocks that I use to solve problems, and when I zoom out, figuring out the right solutions always comes down to the experience of the end user." 
Much of D2L's technology serves learning and education, including Courselink at U of G.
At D2L, Ramirez builds back-end integrations  that can help expedite the creation of certain software features, which impact the end user. A recent project she led was a new integration that lets front-end components connect more easily with back-end application programming interfaces (APIs). Ramirez ensured what was being built by her team was cohesive with broader company goals.
"I even wrote blog posts and organized presentations internally to help 'sell' the idea to everyone, which I think really helped us gain the traction we needed to make the new integration successful."
Ramirez's academic and extracurricular experiences at the University helped prepare her for her unique career. As a student, she benefitted immensely from faculty mentorship. As a teaching and research assistant – her favourite experience at U of G – she in turn supported students through challenging semesters by providing them with tools to support their success in the program.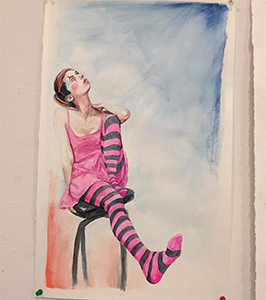 Ramirez was also able to pursue her love for fine arts while enrolled at U of G, even as a computer science student. While some courses appear restricted based on major and program, Ramirez connected with faculty in the School of Fine Art and Music and enrolled in studio art courses throughout her program.
In addition to her work as a software developer with D2L, Ramirez does freelance work in fine art and website development for individuals and small businesses.
"I often say 'an artist's worst nightmare is a blank canvas.' What I mean by that is, it's very hard to actually start something from scratch. The thing is, the journey can't actually start unless you take that first bold step and slap some ink on there. Finding a starting point is hard, but sometimes you just have to make a leap, even if you don't know what the precise outcome is going to be."