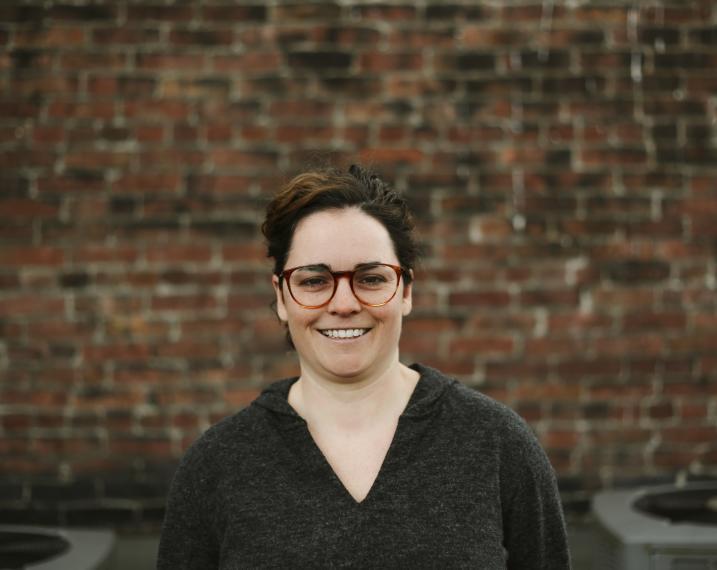 We chatted with Carly Fennell about her career progression in biomechanical engineering and data science.
Carly Fennell graduated from the University of Guelph with a B.Eng majoring in biological engineering in 2007. She began her career in biomechanical engineering. After she pursued graduate studies and gained job experience at a startup leading an impressive team, she became interested in the field of data science. Today, Carly is a Data Scientist in major league sports, using data analysis and modelling to support athlete health and safety. We chatted with Carly about her career journey.
Tell us about your work and your role.
I work as a Data Scientist for Player Health and Safety at the National Football League. My work primarily involves three focus areas: First, I am leading the partnership team with our cleat partners (Nike and Adidas); this involves defining and executing collaborative research efforts to improve the safety and performance of football cleats being used by NFL athletes. Secondly, I am responsible for building out a data quality program that ensures we have accurate data to leverage for some mind bending machine learning models that are used to determine injury risk to an athlete and identify interventions to improve player health and safety. Finally, I lead the product development for an in-house application that will be used within the NFL and eventually on individual teams to inform injury surveillance trends and use injury risk models to make the game safer.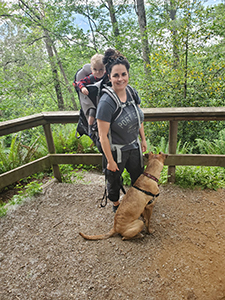 You have a unique educational and career journey that appears to take some interesting turns. Tell us about how you got to where you are now.
After I graduated from my undergraduate degree, I was still interested in engineering research. Eight months later, I embarked on a master's degree in Mechanical Engineering at the University of New Brunswick where I worked with a multidisciplinary team aiming to provide best-in-class care to individuals with upper limb loss.
Once I finished my master's thesis, I got the itch to get into footwear product development or forensic biomechanical engineering—two areas that had been of interest to me for some time. I secured a position as a biomedical engineering lab technician back at U of G, which allowed me to gain experience working in the tissue engineering research lab – something that would be helpful for either footwear or forensics. While working there with some truly amazing faculty members in the biomedical/biological engineering department, we were able to further build out the biomechanics lab.
As a lab technician at U of G and seeing current students working on their engineering design projects, my passion for product development was reinvigorated, so I chose to pursue my next opportunity: A very young startup in Vancouver called Wiivv, where I was employee number five!
I had a fantastic experience at Wiivv, but towards the end I was relying heavily on my employees to build features and grow their skills in python, SQL and data base management and not exercising those skills myself, which I wanted to. I went on maternity leave, and around the eight-month mark, I began to take some courses on Coursera in python and machine learning and realized how much I enjoyed it.
In 2020, I pursued an intense Data Science Bootcamp offered by Lighthouse Labs in Vancouver. I completed this in mid-October of 2020 and by November, I had secured data science consulting projects with three companies, including Lululemon.
After 6 months of near full time consultant work, I was able to secure the position I currently hold as a Data Scientist within the NFL, which my experience in custom footwear has been helpful for.
Tell us about a recent complex or interesting project you led.
At Wiivv, a large part of my job was to provide biomechanical insights related to the design of our products based on biomechanical fundamentals, customer feedback, a database of customer foot shapes, rigorous testing in biomechanics labs, and structured feedback surveys from our beta wear test groups.
To gain meaningful insights from these various data streams, we determined that we had to build out the data science capabilities within the footwear engineering team. I hired some truly elite biomechanical engineers (both of whom were graduates from the biomedical engineering stream at U of G!) to help build out these capabilities.
We built an app that captured foot shape, built a proprietary "customization engine" that automatically rendered 3D shapes that were custom to the consumer's foot, 3D printed these custom components and integrated them with traditional footwear manufacturing methods to finally ship directly to the consumer. This experience was transformational in several ways but mainly learning about product development in footwear, performing research in a fast-paced setting, gaining insight into entrepreneurship, and building some leadership skills through managing an engineering team.
What do you enjoy most about your work?
I feel incredibly lucky to work with individuals who are literally at the top of their respective fields with the aim to create a safer game without compromising on what fans love about the game. I absolutely love that I get to work at the intersection of data science, biomechanics and sport; a Venn diagram of my "happy place" I have been chasing my entire career.
How did your education at U of G contribute to your journey after graduation?
U of G has contributed in many ways throughout my journey so far. Perhaps most meaningfully, was its emphasis on engineering design projects, which fosters creative prototyping skills relevant to product development, but also teamwork and collaboration skills. These skills are critical for almost any career route – I've often had feedback that "for an engineer" I'm a great communicator!
Also, the fast-paced classroom learning mixed with hands on lab learning provided a well-rounded foundation, which helped me in pursuing additional education in data science. Finally, the exceptional faculty and staff that I leaned on throughout my professional and educational career had significant impact.
Is there a quote, saying, or philosophy that you look to for inspiration/support?
"It's not always easy to convince someone a need exists, if they don't have that need themselves."
― Caroline Criado Perez, Invisible Women: Data Bias in a World Designed for Men [1]
This saying is directly related to product development. I feel very strongly about having diverse representation in product development to ensure products are being designed to better everyone's lives, not just the lives of a privileged few.