An Opportunity to Extend your Learning Beyond the Classroom
As a co-op student, you'll gain relevant work experience, build professional networks and develop the essential interpersonal skills needed to succeed in the workplace, all while getting paid and earning your university degree. We offer a co-op option with both of our majors. You can apply to enter your program with co-op or apply to it in your first year. Guelph's co-op program is unique due to the exceptional level of support provided, including an in-class preparatory course, access to senior student mentors, and a personal connection with a co-op coordinator to assist you during the employment process.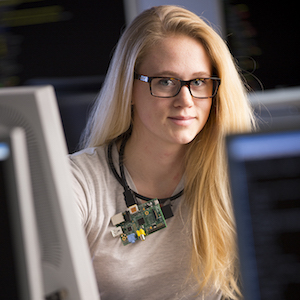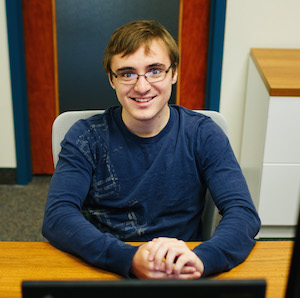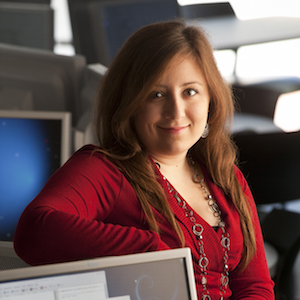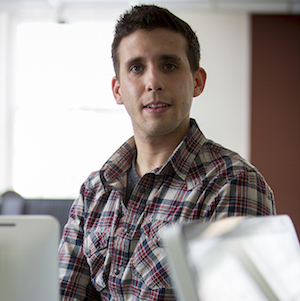 University of Guelph Advantage
Students complete 2 years of their degree before their first co-op term
All co-op positions are full time paid employment opportunities
COOP*1100 Introduction to Co-op, a mandatory semester-long course designed to prepare you for the job search
At Guelph, computing students have the unique opportunity to study an "Area of Application." These elective courses, drawn from another academic discipline, allow for both specialization and diversity. As such, a student can combine their degree with a variety of disciplines (business, math, physics, music, psychology, etc.).
Our co-op process responds to your needs. Employers can post, hire and interview throughout the semester and our students are available for 4 or 8 month work terms.
The strong focus on collaborative, team-based design coursework (agile methodology), results in students who are able to integrate well in a conventional workplace
Skills and Knowledge Acquired
Programming skills in Java, C, SQL, Python and more
Explore where your degree might take you after graduation
Strong technical knowledge of data structures, object-oriented programming and database management
Excellent knowledge of computer organization, operating systems and high level software engineering
Ability to communicate, prioritize and multi-task efficiently
Network with professionals in your field
Previous Co-op Positions
Software Development Engineer – Amazon
Software Test Specialist - Magnet Forensics
Web Developer – Sandbox Solutions
Software Engineering Intern – Square
Software Developer – IBM
Unity Game Developer – Adknown
Software Development Engineer – Microsoft
Crypto Material Systems Analyst – Government of Canada
Helpful Resources
For more information on the University of Guelph's Co-operative Education, visit the Recruit Guelph Website [8] or email Recruit Guelph [9]. For help finding a job, posting a job, or work-related questions, please contact the Bachelor of Computing Co-op Coordinators, Laura Gatto [10] or Kate McRoberts [11].