Computer Engineering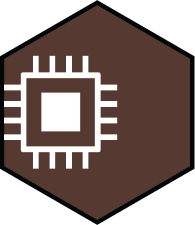 Designing computing machines +
Hardware/software design
Improving life through advancing computer technologies.

Computer Engineering fuses computer science with electrical engineering to develop systems and solutions for the technological industry.
Computer Engineering focuses on the science and tools behind designing, constructing, implementing and maintaining software and hardware components of modern computing systems. By emphasizing algorithmic, electronic, and digital design principles, Computer Engineering prepares you to develop effective and innovative technological systems and solutions. As a graduate of Computer Engineering, you may be involved in circuit design and development, hardware integration, and system level design integration.
---
Academic Sequence | Regular Stream
| YEAR | FALL | WINTER | SUMMER |
| --- | --- | --- | --- |
| 1 | Semester 1 | Semester 2 | Off |
| 2 | Semester 3 | Semester 4 | Off |
| 3 | Semester 5 | Semester 6 | Off |
| 4 | Semester 7 | Semester 8 | Graduate! |
Academic Sequence | Co-op Stream
YEAR
FALL
WINTER
SUMMER
1
Semester 1
Semester 2
Off
2
Semester 3
Semester 4
4-month work term
3
Semester 5
8-month work term
4-month work term
4-month work term
4
Semester 6
Semester 7
8-month >
4-month work term
5
< work term
Semester 8
Graduate!
4-month work term