Environmental Engineering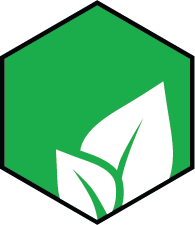 Designing for sustainable development +
Minimizing environmental impact
Advocate for local and global change by working to improve life on our planet.

Environmental Engineering is the application of scientific theories and principles to minimize the impact of human activities on the environment.
The Environmental Engineering program at Guelph was designed from the ground up as a complete, comprehensive environmental program. It provides in-depth knowledge of relevant physical, chemical and biological systems with a strong emphasis on engineering design. Our students experience the important role Environmental Engineering plays in serving the current and future needs of all humanity.
---
Academic Sequence | Regular Stream
| YEAR | FALL | WINTER | SUMMER |
| --- | --- | --- | --- |
| 1 | Semester 1 | Semester 2 | Off |
| 2 | Semester 3 | Semester 4 | Off |
| 3 | Semester 5 | Semester 6 | Off |
| 4 | Semester 7 | Semester 8 | Graduate! |
Academic Sequence | Co-op Stream
YEAR
FALL
WINTER
SUMMER
1
Semester 1
Semester 2
Off
2
Semester 3
Semester 4
4-month work term
3
Semester 5
8-month work term
4-month work term
4-month work term
4
Semester 6
Semester 7
8-month >
4-month work term
5
< work term
Semester 8
Graduate!
4-month work term