Engineering Systems and Computing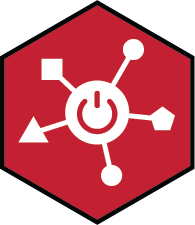 Systems thinking +
Mechatronics and software development
Use systems thinking to design computer-based systems that integrate knowledge gained from various disciplines.

Engineering Systems and Computing is a multi-disciplinary field that combines the base fundamentals of general engineering with the strength of computer hardware and software knowledge.
Engineering Systems and Computing is the only program of its kind in Canada that focuses on designing integrated computer based engineering systems. It includes a mix of courses that cover software development, computer hardware design, mechanics and energy transfer, signal processing and optimization control.
You will understand the strengths and limitations of hardware, software and their controls in order to develop efficient and reliable systems in a variety of industrial and commercial applications. This unique mix will empower you to tackle the design of modern systems that requires multi-disciplinary skills and knowledge.
---
Academic Sequence | Regular Stream
| YEAR | FALL | WINTER | SUMMER |
| --- | --- | --- | --- |
| 1 | Semester 1 | Semester 2 | Off |
| 2 | Semester 3 | Semester 4 | Off |
| 3 | Semester 5 | Semester 6 | Off |
| 4 | Semester 7 | Semester 8 | Graduate! |
Academic Sequence | Co-op Stream
YEAR
FALL
WINTER
SUMMER
1
Semester 1
Semester 2
Off
2
Semester 3
Semester 4
4-month work term
3
Semester 5
8-month work term
4-month work term
4-month work term
4
Semester 6
Semester 7
8-month >
4-month work term
5
< work term
Semester 8
Graduate!
4-month work term