Mechanical Engineering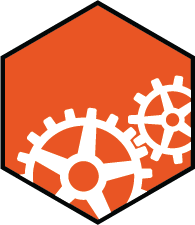 Energy, manufacturing, mechatronics engineering +
Efficient mechanical processes and systems
Apply innovative design and engineering principles to the world around us and improve quality of life.

Designed around a framework of sustainability, Mechanical Engineering empowers you to design and develop processes and systems that improve our environment, technology and quality of life.
Our innovative Mechanical Engineering program has been built to prepare you for a challenging and rewarding career in this versatile field. This program emphasizes the principles of physics and materials science for analysis, design, manufacturing, and maintenance of mechanical systems. It involves the production and usage of heat and mechanical power for the design, production, and operation of machines and tools. By emphasizing collaboration and integration, you will experience practical design-based learning and develop the tools to create new and effective solutions to issues in our world.
---
Academic Sequence | Regular Stream
| YEAR | FALL | WINTER | SUMMER |
| --- | --- | --- | --- |
| 1 | Semester 1 | Semester 2 | Off |
| 2 | Semester 3 | Semester 4 | Off |
| 3 | Semester 5 | Semester 6 | Off |
| 4 | Semester 7 | Semester 8 | Graduate! |
Academic Sequence | Co-op Stream
YEAR
FALL
WINTER
SUMMER
1
Semester 1
Semester 2
Off
2
Semester 3
Semester 4
4-month work term
3
Semester 5
8-month work term
4-month work term
4-month work term
4
Semester 6
Semester 7
8-month >
4-month work term
5
< work term
Semester 8
Graduate!
4-month work term