Water Resources Engineering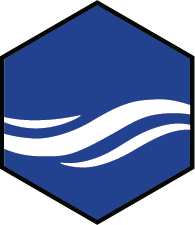 Civil and environmental engineering +
Sustainable water resources management
Designing solutions to local and global challenges surrounding water.

Water Resources Engineering focuses on the use and management of land and water resources in rural and urban watersheds.
A growing population and the need for clean water demands Water Resources Engineers to develop solutions that are environmentally sustainable and economically viable. Water Resources Engineering combines elements of other disciplines such as civil engineering, environmental engineering, agriculture, planning and geography in a unique combination ideally suited to address society's concerns and needs surrounding water.
Students design and develop creative solutions to protect groundwater, soil, wetlands, streams and lakes to ensure that the development of new water supplies not disrupt natural processes. Students learn to apply engineering analysis and computer models to identify water resources problems and design engineering solutions to these challenges.
---
Academic Sequence | Regular Stream
| YEAR | FALL | WINTER | SUMMER |
| --- | --- | --- | --- |
| 1 | Semester 1 | Semester 2 | Off |
| 2 | Semester 3 | Semester 4 | Off |
| 3 | Semester 5 | Semester 6 | Off |
| 4 | Semester 7 | Semester 8 | Graduate! |
Academic Sequence | Co-op Stream
YEAR
FALL
WINTER
SUMMER
1
Semester 1
Semester 2
Off
2
Semester 3
Semester 4
4-month work term
3
Semester 5
8-month work term
4-month work term
4-month work term
4
Semester 6
Semester 7
8-month >
4-month work term
5
< work term
Semester 8
Graduate!
4-month work term