Crop, Horticulture and Turfgrass Sciences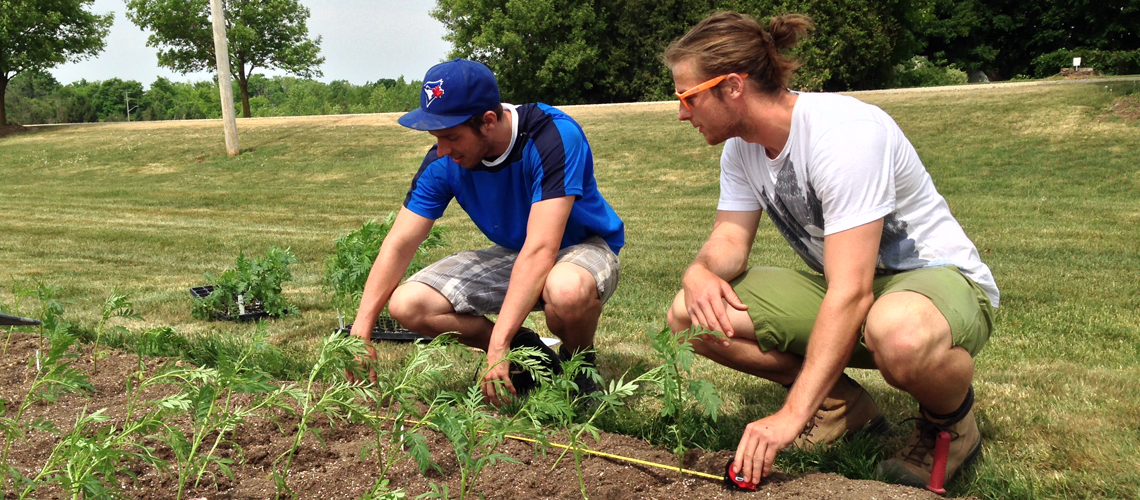 This major focus of the Crop, Horticulture and Turfgrass Sciences (CHATS) major of the Bachelor of Science in Agriculture degree program is on the science of plants, whether for food and fibre production or for urban landscapes. You can develop expertise in the science of plant agriculture with specific training in areas appropriate for traditional crop production or more specific urban agricultural applications. You will learn to apply your knowledge in ways that maintain biodiversity, protect environmental quality, address public and scientific concerns and provide aesthetic, cultural and recreational opportunities.
This program is offered and administered by the Department of Plant Agriculture.
Admission Requirements
Ontario students applying to the Bachelor of Science in Agriculture - Crop, Horticulture and Turfgrass Sciences program require 4U English; Advanced Functions; two courses from 4U Biology, Chemistry and Physics; two additional 4U or 4M courses. Students who are lacking a specific 4U subject requirement but who have a high overall academic standing are encouraged to apply for admission.
Full information on admissions requirements can be found here in the Undergraduate Calendar.
This program is for you, if:
You enjoy working in a variety of settings (lab, office, field)
You like plant biology
You want a career that will adapt to societal needs
Sample First Year Courses
Introduction to the Agri-Food Systems: This introductory course provides an overview of Canadian and global agri-food systems. Students will be introduced to many different facets of agriculture, including primary production (conventional and organic) of commodity, mid-value and high-value crops, and livestock. Students will explore the agri-food system by tracing consumer end-products back to primary production. Modern, industrial agri-food systems as well as subsistence farming will be discussed. The course incorporates an experiential learning component in which students will explore a new agri-food opportunity for Ontario by designing and assessing the value chain.
Biology of Plants & Animals in Managed Ecosystems: In this course students will investigate the biology of plants and animals in the context of agroecosystems and other managed ecosystems. Students will learn about the form and function of plants and animals and interactions between organisms and their environments. The course strongly emphasizes participatory and self-directed learning, problem solving, reasoning and exposure to primary research literature and will address key concepts in evolution, plant and animal structure, physiology and ecology.
General Chemistry I: This course introduces concepts of chemistry, the central link between the physical and biological sciences. Principles discussed include chemical bonding, simple reactions and stoichiometry, chemical equilibria and solution equilibria (acids, bases, and buffers), and introductory organic chemistry.
Elements of Calculus I: This course provides an introduction to the calculus of one variable with emphasis on mathematical modelling in the biological sciences. The topics covered include elementary functions, sequences and series, difference equations, differential calculus and integral calculus.
Agroecology: This course considers the interactions of all important biophysical, technical and socioeconomic components of farming systems and examines these systems as the fundamental units of study. Mineral cycles, energy transformations, biological processes and socioeconomic relationships are analyzed as a whole in an interdisciplinary fashion.

Introduction to Molecular and Cellular Biology: This course will foster an understanding of key concepts in molecular and cell biology and genetics including evolution, relationship between structure and function, energy and regulation, interrelatedness of life, and the nature of science. By relating these concepts to their daily lives, through analysis of problems and tutorial discussions, students will develop an understanding of five central themes: 1) all living things share common properties, 2) the cell is the fundamental functional unit of life, 3) managing energy is central to success, 4) genes are the fundamental information unit of life, and 5) heredity.

General Chemistry II: This course provides an introductory study of the fundamental principles governing chemical transformations: thermodynamics (energy, enthalpy, and entropy); kinetics (the study of rates of reactions); and redox/electrochemistry.

Economics of the Agri-Food System: This course introduces students to the major aspects of economics, business and resource use in the Canadian agrifood sector. Students will be exposed to the techniques used by agrifood firms to plan, invest and measure performance. Decision making under both certainty and uncertainty will be considered. Students will be shown how the market equilibrium model can be used to conduct welfare analysis and modified to account for imperfect competition and externalities.
Full course descriptions and a listing of second, third and fourth year courses, can be found in the Undergraduate Calendar.
Life as a CHATS Student
Sometimes the best way to learn about a program is through meeting a current student. Read about student experiences through the following student profiles: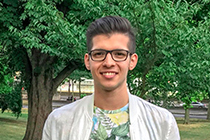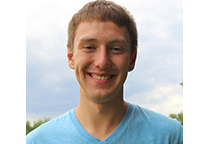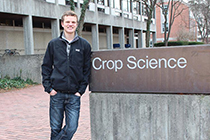 Career Opportunities
Agricultural consultant
Agronomic Advisor
Assistant Golf Course Superintendant
Crop Production Specialist
Golf course superintendent
Grounds and Facilities Crew Member

Landscape Gardener
Pest Management Specialist
Product Representative with an Agri-business firm
Research associate
Sales manager
Sod Farmer