Crop, Horticulture and Turfgrass Sciences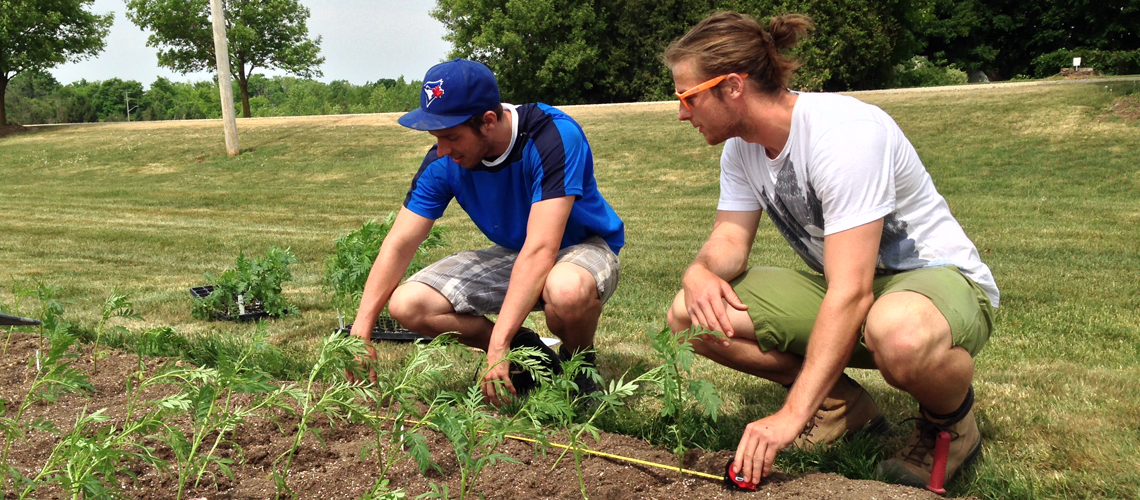 This major focus of the Crop, Horticulture and Turfgrass Sciences (CHATS) major of the Bachelor of Science in Agriculture degree program is on the science of plants, whether for food and fibre production or for urban landscapes. You can develop expertise in the science of plant agriculture with specific training in areas appropriate for traditional crop production or more specific urban agricultural applications. You will learn to apply your knowledge in ways that maintain biodiversity, protect environmental quality, address public and scientific concerns and provide aesthetic, cultural and recreational opportunities.
This program is offered and administered by the Department of Plant Agriculture.
Unique Courses
Agriculture and Food Issues Problem Solving
Grain Crops
Plant Genetics
Pesticides and the Environment
Weed Science
Medicinal Plants
Agricultural Communication
Full course descriptions and a listing all courses, can be found in the Undergraduate Calendar.
Career Opportunities
Agricultural consultant
Agronomic Advisor
Assistant Golf Course Superintendant
Crop Production Specialist
Landscape Gardener
Pest Management Specialist
Product Representative with an Agri-business firm
Research associate
What Students are Saying
Sometimes the best way to learn about a program is through meeting a current student. Meet them here:

"The best part about my program is the people! With everyone having a similar interest in agriculture, there is always lots to talk about and you are constantly learning from one another." -Gloria Walch, CHATS student
Learn about other student experiences through the following student profiles:
What Grads are Doing
Want to know what types of exciting careers our graduates have? Meet Meagan Griffiths:

"A main part of my role is to oversee our crop scouting program. This involves training and guiding university students who are my eyes in the fields and following up with reports that come from their findings and the making recommendations to our customers. In the off-season, I also deal with yield data cleanup, zone management, soil sampling and create variable rate prescriptions for inputs such as lime, seed and fertilizer."-Meagan Griffiths, Precision Agronomist
Learn About the Perks
Questions
Our OAC Student Liaison team is here to help! Have you applied to or are you considering this program, but have some questions? Not sure who to ask? Ask us! Our team of program experts will happily answer your questions or direct them to the people who can. Ask your questions here.