Associate Diploma in Environmental Management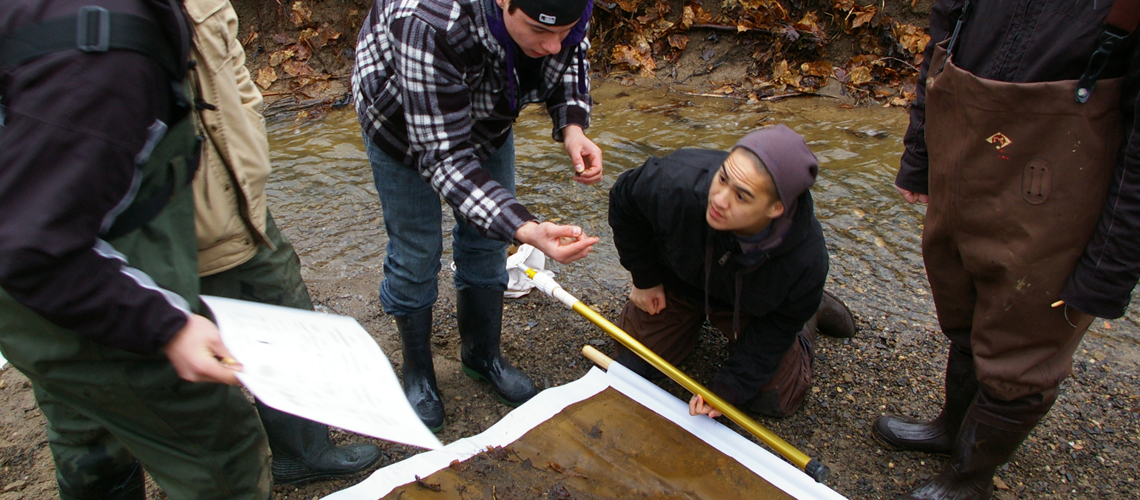 The Environmental Management Diploma program provides technical and practical skills training for students interested in environmental issues and solutions. Two distinct educational streams within the program allow students to focus on either municipal/industrial or rural/agricultural concerns as they develop an understanding of environmental protection and management. Students will develop the skills they need to evaluate and communicate challenging environmental issues.
This program is designed to address the critical shortage of trained and qualified sewage and/or water plant operators, and to train and certify personnel to assist growers in addressing nutrient management regulations that will affect all farms across Ontario.
This program is offered at the Ridgetown Campus of the University of Guelph.
Admission Requirements
For information on admission requirements visit the Ridgetown Campus website.
Sample First Year Courses
Semester 1
Communications & Software Applications I
Soil Principles
Environmental Science and Issues
Environmental Law and Governance
Spills and Contaminated Site Remediation
One of: Applied Mathematics; Mathematics for Environmental Operators
Semester 2
Communications & Software Applications II
Water Resource Management
Environmental Monitoring
Data Analysis and Statistics
Introduction to Applied Microbiology
One of: Precision Agriculture; Advanced Math and Water Chemistry; Ecological Principles of Managed Landscapes
For full course descriptions and a listing of second year courses, check out the diploma program calendar here.
Career Opportunities
Environmental Farm Plan consultant
Municipal environmental technician
Environmental waste technician
Water or waste-water treatment operator
Questions
Our OAC Student Liaison team is here to help! Have you applied to or are you considering this program, but have some questions? Not sure who to ask? Ask us! Our team of program experts will happily answer your questions or direct them to the people who can. Ask your questions here.