Environmental Sciences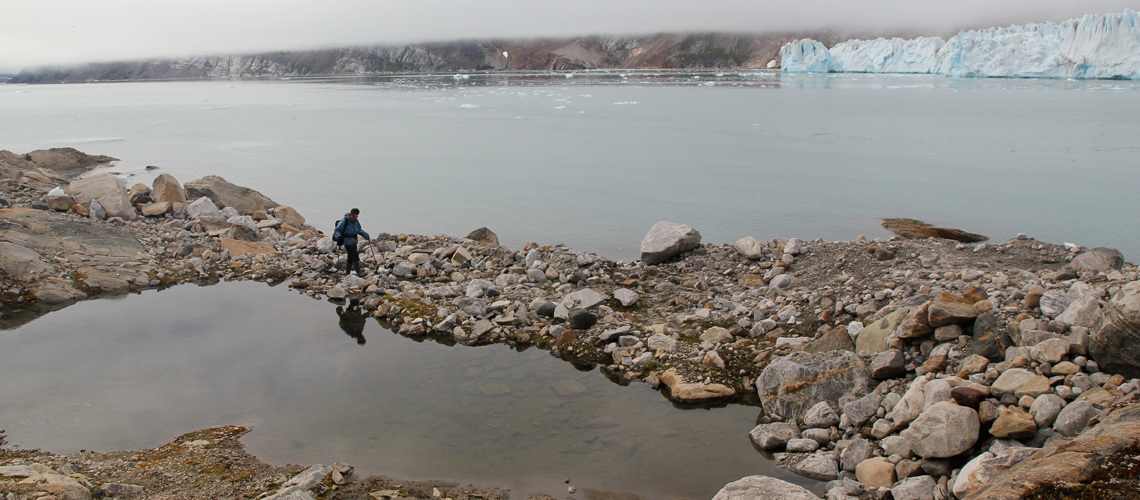 Life is sustained by complex interactions between the biosphere, geosphere, hydrosphere and atmosphere. These reactions occur in a thin veneer at the earth's surface that encompasses the lower atmosphere, terrestrial and aquatic biota, soils, sediments and surface and ground waters. This veneer provides our food supply, our drinking water, the air we breathe and, at the same time, acts as the depository of our wastes. In the Environmental Sciences major, you will learn about the scientific principles underlying the major chemical, physical and biological processes occurring at the earth's surface; the environmental impact of these processes and the effects of human intervention on these processes. This program is offered and administered by the School of Environmental Sciences.
Admission Requirements
Ontario students applying to the Bachelor of Science in Environmental Sciences - Environmental Sciences program require 4U English; Advanced Functions; two courses from 4U Biology, Chemistry and Physics; two additional 4U or 4M courses. To be best prepared for semester one of the program, all applicants are advised to include 4U Biology, Chemistry, and Physics.
Full information on admission requirements can be found here: https://www.uoguelph.ca/registrar/calendars/undergraduate/current/c04/index.shtml
Sample First Year Courses
Semester 1
Discovering Biodiversity
General Chemistry I
Introduction to Environmental Sciences
Elements of Calculus I
Semester 2
Introduction to Molecular and Cellular Biology
General Chemistry II
Intro to Environmental Economics, Law & Policy
Introduction to the Biophysical Environment
For full course descriptions and a listing of second, third and fourth year courses, check out the undergraduate calendar here: https://www.uoguelph.ca/registrar/calendars/undergraduate/current/c10/c10bsc_env-envs.shtml
Life as an Environmental Sciences Student
Sometimes the best way to learn about a program is through meeting a current student. Read about student experiences through the following student profiles:
Career Opportunities
Environmental scientist
Air and water quality monitoring specialist
Environmental coordinator
Environmental consultant