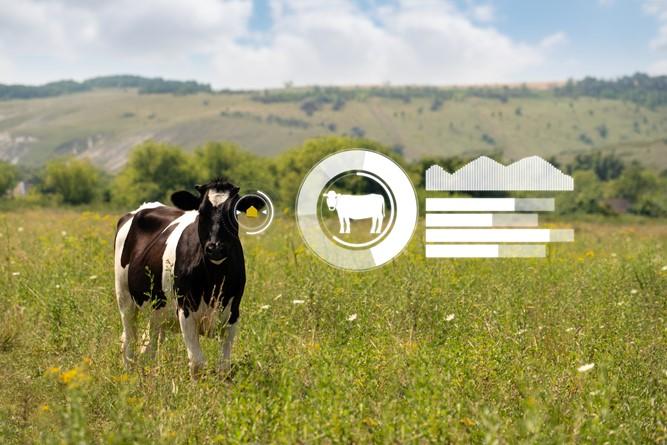 Notifications help dairy farmers monitor the health of cows, but do they cause stress for farmers?
To provide millions of Canadians with milk for their morning cereal, farmers must ensure the health and wellbeing of their cows, while also meeting supply chain demands. Modern dairy farmers have adopted technologies to help with the balance, including Precision Livestock Farming technologies such as automatic milking systems and heat and calving detection systems, which provide real-time animal health and welfare monitoring, alerting farmers if anything goes wrong so that they can quickly address the issue.
How do the Farmers Feel?
In a recent pilot study, Computer Science professor Dr. Stacey Scott [1] and master's student Muhammad Muhaiminul Islam conducted an online survey of Canadian dairy farmers to better understand their experience with different notification mechanisms (e.g., alerts, alarms, messages) used in Precision Livestock Farming technologies. The researchers were interested in understanding the positive and negative impacts of these technologies for farmers. Their work won the 2021 Best Paper Award at the European Alliance for Innovation (EAI) International Conference on Interactive Digital Media Conference (ICIDM) [2].
Pros and Cons
On paper, Precision Livestock Farming technologies are game changers—they can monitor animals 24/7, detect abnormalities, and report issues to farm staff so they can be quickly addressed. They allow farmers to manage larger herds while reducing labour costs. Yet, previous studies have shown that these technologies can cause stress for farmers—with alerts leading to feelings of information overload and some data being overly complex.
Scott and Islam's survey included 18 owner operators, herdsmen, and employees from dairy farms in Ontario. Many respondents reported benefits of the technologies, including improved animal health, better quality dairy products, labour benefits, and easier data collection. However, respondents reported usability issues related to the notification mechanisms used by these technologies, including unclear messages, missing information, or uncertainty of what action they need to take with the information provided. Some individuals also reported feeling overloaded and receiving alerts at inappropriate times, interrupting their work activities or personal life.
"Famers highly value these systems, but there is room for improvement," says Scott. "We suggest user-centric design approaches, grounded in the field of human-computer interaction, to improve these technologies. For example, making key information clearer and designing the systems to use appropriate communication timing and mediums suited to the content. In future, we plan to conduct further studies to confirm these initial findings and better understand farmers' information and technology needs."
Watch the online conference presentation.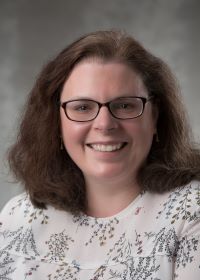 Stacey Scott is a Professor in the School of Computer Science.
This work was supported by the University of Guelph and Natural Sciences and Engineering Council of Canada (NSERC)
Islam MM, Scott SD (2021). Exploring the Effects of Precision Livestock Farming Notification Mechanisms on Canadian Dairy Farmers [3]. Proceedings of EAI International Conference on Interactive Digital Media (ICIDM) 2021 July 30-August 1.