Ice Cream Technology Short Course
Ice Cream Technology Short Course
Next course - December 2022 - Registration will open up in the Fall.
For any questions about the course, please contact: fsevents@uoguelph.ca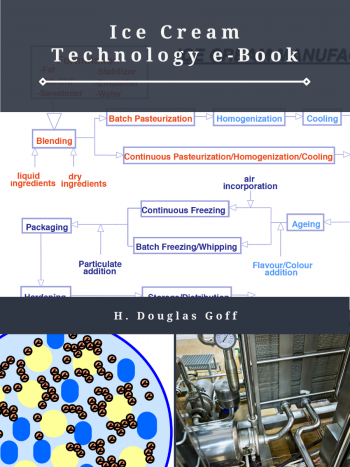 Held since 1914, the annual Ice Cream Technology Course is the only one of its kind in Canada. 
This intensive course provides participants with knowledge of the ingredients, processing and quality features of ice cream. Various sessions examine the technical points of ice cream manufacturing, with an emphasis on the quality of the finished product.  
Who Is the Course Designed For?
Small to large scale manufacturers, suppliers and retailers. Of particular interest to those in production, quality assurance, R&D and technical sales. This course is also suitable for those interested in starting their own ice cream manufacturing business, whether they have previous ice cream making experience or not. However, business and retailing aspects are not discussed, the focus remains on production of a high-quality product.
Course Topics
Milk Production and Composition

Ice Cream Mix Composition and Regulations

Mix Processing (small batch and large continuous scale)

The Freezing Process, Refrigeration and Freezer Operation, State-of-the-art Ice Cream Processing Equipment (small, batch and large, continuous scale)

Ice Cream Novelty Manufacture

Mix Ingredients: Fat and Serum Solids, Sugars, Stabilizers and Emulsifiers

Ice Cream Flavours: Vanilla and Chocolate, Fruit, Nuts and Inclusions

Mix Formulations for Standard and Specialty Products, including non-dairy variants

Mix Calculations

Ice Cream Defects and Grading

Dairy Microbiology and Food Safety

Plant Sanitation, Post Pasteurization Contamination, Quality Control/ Assurance.
Ice Cream  Edition: 7th, Authors: Goff, H. Douglas; Hartel, Richard W. is recommended but not required.