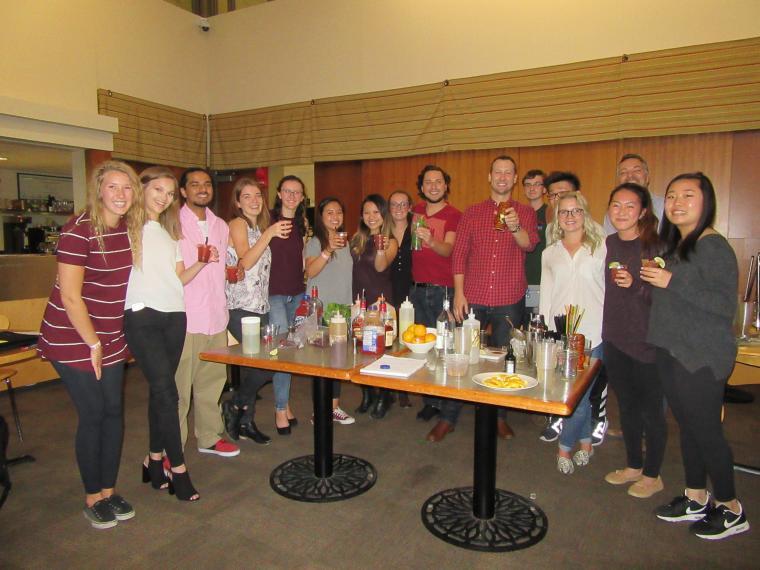 HFTM students recently had the pleasure of meeting and creating cocktails with Cameron Bogue, Beverage Director of Earls Kitchen & Bar [1].
Cameron has developed new cocktails and modernized fresh and classic cocktails for the Earls bar program for 65 restaurants throughout Canada and the USA.  Along with maintaining the cocktail program, he also maintains the Earls beer program and has created different regional craft beer programs.
While a regular presenter on cocktail culture, Cameron also made appearances on the Ellen Show and the Today Show.
Cameron's love and passion was apparent as students watched him create several of his signature cocktails, including the Old Fashioned, Mojito, Caesar, and Pandemonium.  It was a great night of tasting with an opportunity to make drinks with unique ingredients and garnishes.
A huge thank you to Cameron for bringing his energy and vast knowledge for a fun-filled evening of learning. 
Read more about Cameron, 'The Man Behind Earls Cocktails' [2].