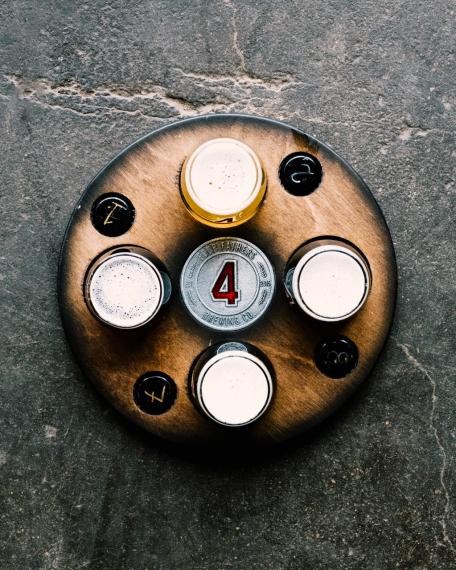 VIRTUAL BEER EVENT
The U of G's HAFA HFTM Alumni Association at the Lang School of Business and Economics invites you to a virtual brewery tour and workshop, hosted by Andy Coulson from Four Fathers Brewing [1].
Thursday, June 17th, 2021
7:00 - 8:00 PM
We will be tasting the Light Lager and Starter session IPA during a virtual brewery tour and discussing the brewing process.

To participate in this event,
STEP 1 - Register by RSVPing to ANDY COULSON [2]
STEP 2 - Purchase the Alumni Brewery package at this link [3] OR purchase the beer at an LCBO and Beer Store near you.
The HAFA HFTM Alumni Association will be co-sponsoring this event by offering a $15 discount on all packages sold on the website.  Please use the discount code ALUMNI at check out to apply the discount.
Delivery fees within the Kitchener, Waterloo, Cambridge, Guelph area will be sponsored by Four Fathers Brewing Co.  Delivery to the Toronto area will be approximately $16 an order.
For questions, please reach out to Patrick Cook [4], Alumni Advancement Manager.
Deadline for shipping is June 3rd, 2021.